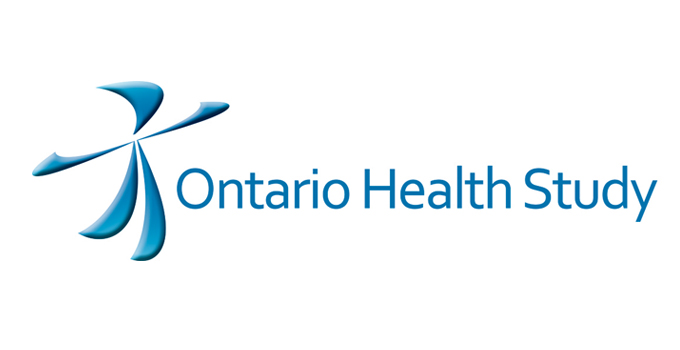 The samples will be combined with data from OHS's online questionnaire to help researchers in the fight against chronic disease.
With the help of dedicated Ontarians across the province, The Ontario Health Study (OHS) has finished its blood collection phase, bringing the total number of samples donated by participants to over 41,000. This happened just in time to help the Canadian Partnership for Tomorrow Project, of which the OHS is part, reach the 150,000-sample mark for Canada's 150th birthday.
Now the OHS is focusing on updating and augmenting its data from 230,000 Ontario participants who have completed the OHS online questionnaire to date (participants who provide a blood sample also had to complete the questionnaire). The OHS will be sending out follow-up questionnaires that will gather additional important details on the health and lifestyle of participants. The combination of data gathered from the blood sample collection program and the questionnaires will be used to generate information to help researchers fight chronic diseases such as cancer.
"In early February we let Study participants know that we were nearing the end of our blood collection program and the response from participants looking to donate before it ended was outstanding," says Ms. Kelly McDonald, Program Manager of the OHS. "I think the fact that people were motivated by this deadline shows how interested the public is in helping health research and being part of something positive."
The follow up questionnaires will help to make the information collected so far even more relevant for researchers by adding new fields and tracking developments in participant's health and behaviour. "There are areas where we could use more information," says McDonald. "We can now address 'blind spots' such as the use of over-the-counter medications, marijuana and e-cigarettes."
The OHS database would be a powerful resource on its own, but the Study has taken steps to make it even more useful for scientists. They are working on cleaning up the data to eliminate inconsistencies and are linking OHS data with those at the Institute for Clinical and Evaluative Sciences and Cancer Care Ontario, which hold OHIP claims records and the Ontario Cancer Registry.
The OHS is currently working to increase awareness amongst researchers about the availability of its samples and data, and some researchers are already taking advantage of its potential. A group of Toronto-based researchers have used OHS data in a study looking at the mental health status of ethnocultural minorities in Ontario and their mental health care. In addition, another study called the Canadian Alliance for Healthy Hearts and Minds included OHS participants as a partner cohort.
OHS data will also be supporting research in several of OICR's new Translational Research Initiatives, which were announced on May 25, 2017.
More information about the Study and further updates can be found at https://ontariohealthstudy.ca/