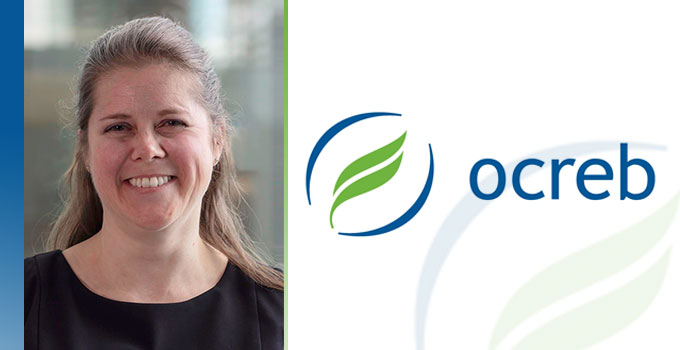 The province's oncology-specialized research ethics board honours Janet Manzo's contributions as she retires and welcomes new Executive Director, Natascha Kozlowski
Since 2006, two years after its inception, Janet Manzo has led the Ontario Cancer Research Ethics Board (OCREB) as Executive Director. Through her tireless commitment to research ethics, she has established OCREB as a leading central research ethics board for the province that is also widely recognized across the country for its innovative model and approach to research ethics. Manzo has recently announced her retirement and joins OCREBs members its Advisory Committee in welcoming Natascha Kozlowski to succeed her as Executive Director.
Kozlowski, who is the former Director of Research at Lakeridge Health, a five-site hospital system serving Durham Region, brings nearly two decades of experience in clinical research to OCREB's leadership team.
We sat down with Manzo and Kozlowski to discuss changes in research ethics since OCREB was established and OCREB's next chapter.
How have cancer clinical trials and ethics processes evolved in Ontario since OCREB began?
Janet Manzo (JM): OCREB was essentially like a start-up. When it was created, there was no model like it in Canada. OCREB has radically changed the research ethics environment for multi-centre cancer trials in Ontario. Today, OCREB enables research by streamlining the review process, minimizing redundancy in hospitals across Ontario, promoting consistency, and saving time and costs by serving as a specialized, consolidated committee for ethics reviews.
Looking back over these years, it's clear that cancer clinical trials have become more complex. For example, we've seen new and innovative study designs, more and more thorough consent forms, more frequent inclusion of quality-of-life assessments, and increases in biologic specimen collection for biomarker development, genetic testing and future research. I'm grateful to have had the opportunity to lead OCREB operations for more than fourteen years, a period of constant growth and change, leading to a successful and well-respected model of ethics review for multi-centre cancer research.
Natascha Kozlowski (NK): From my experience as the Director of Research at a large hospital, I witnessed – on the ground level – how OCREB positively impacts cancer research at hospitals. I can attest that OCREB has helped improve research ethics processes at sites across Ontario while enabling life-saving, ethically-sound clinical research.
How does OCREB adapt to changes in cancer clinical trials?
JM: For research ethics boards, the increasing complexity of clinical trials means it is more important than ever to stay current and to have the right expertise around the table, such as experts in pathology or genetics. OCREB has and will continue to evolve as new cancer technologies and clinical trial designs emerge.
NK: To echo Janet: new clinical trial designs bring new ethical considerations to the table. I think Janet has set up a tremendous organization with a great network of support – OICR included – that can continue evolving to enable innovative research.
JM: I'd like to thank all of the OCREB staff, advisors and members for their unfailing support and for their steadfast dedication to the protection of research participants. I will miss everyone but I am confident that OCREB is in good hands.
What does the future hold for OCREB? What are you looking forward to the most?
NK: OCREB has a strong history of excellence in the clinical trial environment, often being consulted as a respected source of ethics guidance. I look forward to working with our Members and Advisory Committee in the years to come to uphold and strengthen OCREB's reputation while advancing cancer research.
I would like to express my sincerest thanks to Janet Manzo for many years of dedication and leadership in building an outstanding research ethics board. Over the years, Janet has earned the trust and respect of OCREB's many members – including clinicians, researchers, ethicists, privacy experts, and community members – while serving Ontario's cancer research hospitals and centres. I wish Janet all the best as she begins her retirement.