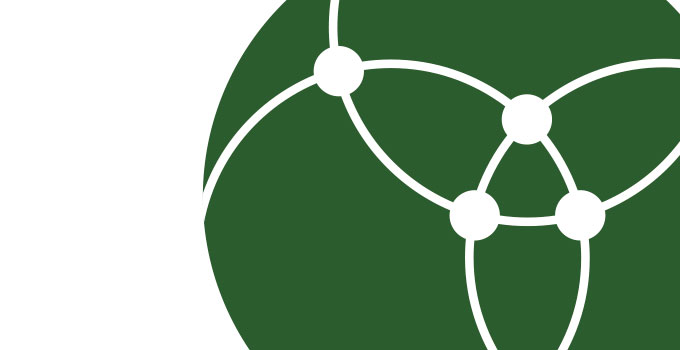 Dr. Matt Cecchini was one of many pathologists and researchers, including 21 trainees, to attend the inaugural Pathology Matters meeting hosted by the Ontario Molecular Pathology Research Network (OMPRN). In this post he covers what he learned at the meeting, where the field is going and how that impacts his training and research.
As a third year resident in anatomical pathology at Western University in London, Ontario, I recently had the opportunity to attend the Ontario Molecular Pathology Research Network (OMPRN) Pathology Matters meeting in Toronto on October 19 and 20. In this meeting it truly hit home for me that molecular pathology is no longer "the future" of pathology but in fact it is very much defining the current practice of the field. As a trainee at the start of my career, molecular pathology will completely change the way I practice pathology and it is essential to my success that I incorporate a strong understanding of molecular pathology into my training.
At the meeting an interesting debate was held on the topic that complex molecular diagnostics render anatomical pathology redundant. Pathology is relatively unique in medicine in that it has been essentially using the same technology of staining thin sections of tissue on glass slides since the 1800s. For the first time this is truly being challenged by the increasing use of molecular testing. The debate explored the complex issue of how molecular advances will continue to be incorporated into the field of pathology. At the end of the day both speakers, Drs. Richard Hegele and John Bartlett came to a similar conclusion – technological advances in sequencing technology combined with increases in computing power will fundamentally change the way in which pathology is practiced. However, the H&E slide is still probably the most cost effective diagnostic test available. In the future, these technologies will be utilized alongside our traditional tests to help guide pathologists and inform treatment decisions.
One concept that I found especially interesting at the conference is that as these tests increasingly move beyond the standard H&E slide, there is a greater possibility that they will no longer be within the scope of pathology. I think this is especially the case in liquid biopsies, which were discussed by Dr. George Yousef. Since these specimens are produced from a blood test and not a surgical specimen, it is possible that they could be taken on by other specialties. However, pathology is uniquely suited to integrating this new wealth of information into other aspects of pathology and disease. As such, we as a field must embrace these emerging technologies as they enter the primetime of clinical care.
I had the opportunity to present some of my own research investigating novel biomarkers in lung adenocarcinoma. It was great to receive feedback and insight from leaders in molecular pathology, which I will use to improve my research endeavors. I also had the opportunity to meet with different OICR platform leaders to learn more about the services that they offer. The OICR Genomics and Informatics platforms offer a streamlined full service genomics testing program that is based upon a cost sharing model. As I work to develop my own research projects I am strongly considering using these services through OICR to support my sequencing efforts. In addition, The Centre for Imaging Technology Commercialization (CIMTEC) team presented very interesting data looking at developing machine learning algorithms to assist with the quantification of immunohistochemistry.
Overall I found this to be an excellent, well-run meeting that coupled both practical educational sessions with high-level discussions around the future of pathology and the interplay between genomics, informatics and other molecular testing methods. I would strongly encourage all other trainees and pathologists to consider attending upcoming events organized by OMPRN.