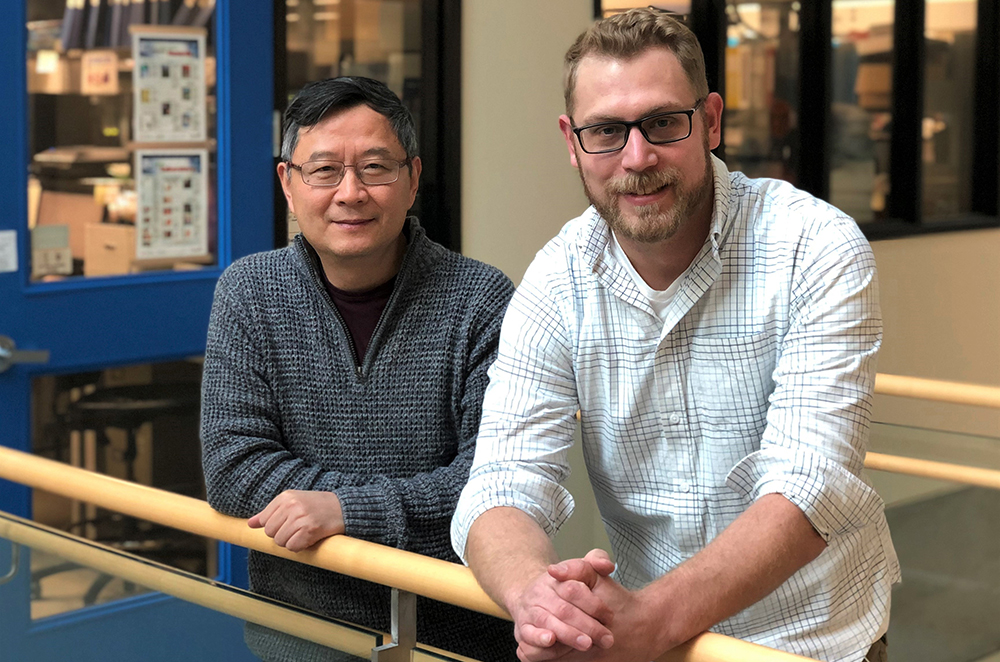 McMaster University researchers validate a new treatment approach that could help bring the benefits of Adoptive T-cell therapies to patients with solid tumours
Adoptive T-cell therapy (ACT) is an emerging form of immunotherapy that uses a patient's own re-engineered immune cells to eliminate their cancer. Although ACT is effective against specific types of cancer, like certain blood cancers, these therapies are ineffective against the majority of common tumours.
Researchers at McMaster University are developing a new combination approach that could overcome the limitations of current ACT, and bring the benefits of this promising therapy to many more patients.
The approach, as recently described in The Journal of Clinical Investigation, combines ACT with specially-designed vaccines, called oncolytic virus vaccines (OVVs), to bring about the complete destruction of a solid tumour.
Dr. Scott Walsh, Postdoctoral Fellow in Dr. Yonghong Wan's lab at McMaster University and first author of the publication, describes the "push and pull" mechanism behind their combination approach.
"We found that oncolytic viruses could stimulate the implanted T-cells to proliferate. In other words, they could push the cancer-fighting cells to multiply," says Walsh. "Then we found that these viruses could also pull the cancer-fighting T-cells into the core of the tumour, which simply could not be done with ACT alone."
In this study, the research group discovered that their ACT/OVV combination approach could engage the entire immune system to eliminate solid tumours and generate a long-term tumour-resisting effect in experimental animal models. Whereas current ACT can only kill specific tumour cells, their approach was effective at eliminating the various types of cells within solid tumours.
"Usually, ACT can only target the tumour cells that have a specific set of molecular markers. This is a problem because tumours can often shed these marked cells and return with a vengeance," Walsh says. "Our approach engages the immune system as a whole, not just the re-engineered cells, to eliminate a broader variety of tumour cells and prevent the tumour from coming back over the long term."
To bring this new approach into the next stage of development, the study group teamed up with experts across the province through OICR's Immuno-oncology Translational Research Initiative. The team includes researchers with deep immuno-oncology expertise and extensive commercialization experience.
"Bringing this idea into the next stage of development requires collaboration across areas of expertise," says Walsh, who holds a patent on the combination approach. "We're looking forward to building on our past successes and using our collective expertise to move into more advanced animal models, and then onto clinical trials."