The BETTER Program for chronic disease prevention and screening now customized for young adults, women and cancer survivors across the country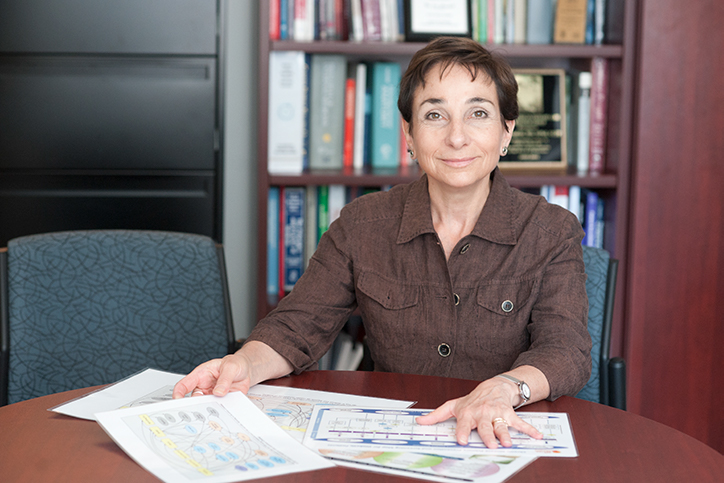 Cancer doctors are extensively trained to find and treat the disease, but what about preventing cancer in the first place?
Dr. Eva Grunfeld is dedicated to making prevention a priority.
In 2012, Grunfeld established the BETTER Program and today, this Canada-wide initiative is expanding and adapting to serve more individuals across the country.
Since its inception, BETTER has trained nearly 250 health professionals to become Prevention Practitioners who specialize in chronic disease prevention and screening. These Prevention Practitioners work in the primary care setting to develop personalized "prevention prescriptions" that are tailored to each patient based on an in-depth analysis of their medical history, family history, lifestyle factors, and other risk factors for diabetes, cardiovascular disease and cancer.
"Prevention is often siloed into specific disease areas, but BETTER is an integrated approach to an individual's wellbeing," says Grunfeld, Gilbon Professor and Vice-Chair Research at the University of Toronto Department of Family and Community Medicine and OICR Clinician-Scientist. "BETTER Prevention Practitioners help people understand that a change in lifestyle habits can have a multi-pronged benefit in their life for years to come."
In 2018, the BETTER Prevention Practitioner Training Institute was formed and began expanding across six Canadian provinces with the support of the Canadian Partnership Against Cancer (CPAC) and members of the provincial ministries of health.
Now, the program is being adapted to better serve young adults (BETTER Life) with the support of the Canadian Institutes of Health Research (CIHR), cancer survivors (BETTER WISE) with the support of Alberta Innovates, those with low income (BETTER HEALTH) with the support of CIHR and women (BETTER Women) with support from the Women's College Hospital Foundation, the Canadian Cancer Society and the Public Health Agency of Canada. These programs will introduce unique adaptations to the BETTER model, such as linking women – through BETTER Women – with a peer support worker.
To date, the BETTER model has been tested and proven through rigorous trial methodology and as the the model is adapted to suit different groups of individuals, the BETTER team will continue to test these adaptations and incorporate their findings to improve the BETTER approach.
"BETTER is entirely predicated on the individual," says Grunfeld. "We're proud to be augmenting and enhancing the program so we can help more patients with their unique prevention objectives. This ultimately means fewer people becoming cancer patients and more people living longer and healthier lives."