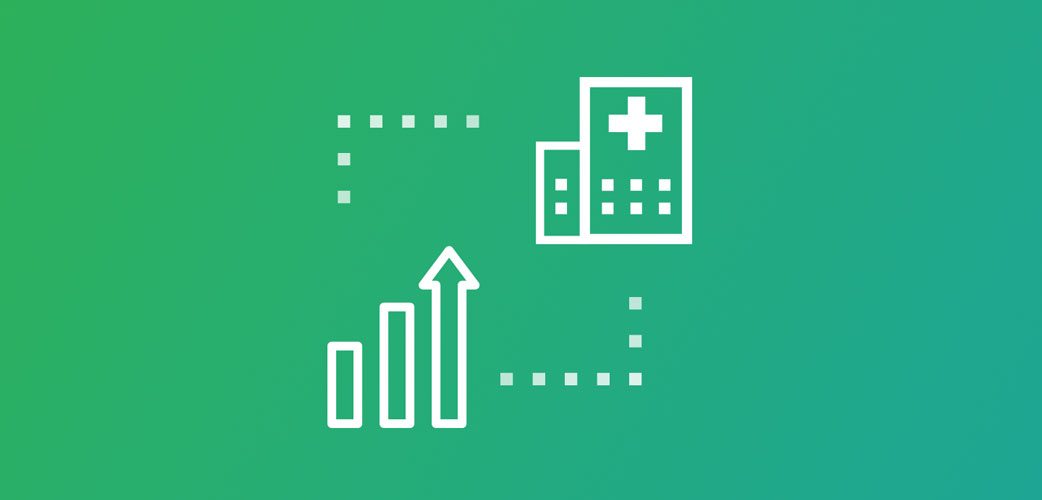 Introduction
Translational cancer research must help deliver innovations that work to the people who need them.
New discoveries by Ontario's world-leading cancer researchers have the potential to transform how patients are diagnosed and treated. Yet less than half of all clinical innovations are adopted into clinical practice, and those that are adopted can take years to reach patients.

Implementation science enables OICR to bridge the gaps between research and its use in real world settings, especially clinical medicine. By establishing pathways to assess new tools and technologies in cancer prevention, diagnosis and therapy, more innovations will be tested and implemented in the Ontario health care system. With a focus on clinical impact, OICR supports the evaluation of new tests, engages with policymakers and healthcare providers to promote innovation and studies strategies to promote the uptake of evidence-based solutions.
Priorities
Generate evidence about what works
Establish pathways to increase uptake of evidence-based innovations
Engage with policymakers and clinicians
Translate knowledge to diverse audiences
Leadership
Head of Implementation Science
Christine Williams
Executive Vice President, OICR
Currently funded projects
Dr. Geoffrey Fong of the University of Waterloo is studying the positive impact of government policies aimed at reducing the negative effects of tobacco smoking, the world's largest cause of preventable cancer. With this funding, he will work with Ontario and international experts to model the impact of 'endgame' tobacco control policies, like reducing nicotine levels in cigarettes to non-addictive levels, if they were to be implemented in Canada.
Dr. Harriet Feilotter of Queen's University and colleagues have created the Implementation Laboratory (IL), a central lab that can advise Ontario hospitals on the best way to test tumours for cancer biomarkers. I2IS funding will help them generate more evidence for the use of the lab and design educational and clinical tools to help Ontario hospitals access it.
Dr. Monika Krzyzanowska of the Princess Margaret Cancer Centre at the University Health Network is exploring remote interventions to help cancer patients to manage the side effects of chemotherapy between visits to the clinic. Support from OICR will help Krzyzanowska and her team capitalize on the recent growth of virtual healthcare by implementing and evaluating a telephone-based symptom management program at a large Ontario cancer centre focusing on high-risk patients undergoing chemotherapy.
Dr. Alexander Louie and Dr. Ambika Parmar of Sunnybrook Research Institute are investigating how to best determine the cost-effectiveness of publicly funding new cancer drugs for metastatic lung cancer. With OICR's support, they and their colleagues will develop a framework to assess cost-effectiveness that considers the many sub-types of lung cancer and use the results to engage with Canadian drug-funding agencies.
Dr. William Wai Lun Wong of the University of Waterloo is studying real-world evidence – data generated outside of clinical trials – about the clinical impact and cost-effectiveness of CAR T-cell therapy, a promising but expensive immunotherapy. With I2IS funding, he will engage patients, healthcare providers and other stakeholders to understand how this evidence can be harnessed to guide healthcare decision-making about the future of CAR T-cell therapy.
Funding Opportunities
OICR Innovation to Implementation
To accelerate translational cancer research so that precise, impactful and cost-effective treatments can benefit cancer patients, OICR has implemented a new Clinical Translation Pathway (CTP) to support preclinical, clinical, and convergent research. The CTP consists of four separate funding streams and is currently inviting applications for the Innovation to Implementation (I2I) funding opportunity which is focused on overcoming barriers to the mobilization, or uptake, of knowledge required to facilitate adoption of research into policy or healthcare. OICR is committed to providing research funding to help support a sustainable health system that enables fair and equitable access to cancer interventions.
Looking Ahead
Receive the latest news, event invites, funding opportunities and more from the Ontario Institute for Cancer Research.