Programs and initiatives
OICR's programs are designed to both conduct translational cancer research and enable such research across Ontario and around the world. These programs bring together some of the province's leading researchers to collaborate on challenges that cannot be addressed within a single laboratory alone.
Our work integrates different areas of cancer research, multiple technology platforms and a broad range of expertise to drive promising research toward the clinic. Our networks are designed to both strengthen cancer research across Ontario and bolster the province's leadership in global precision oncology initiatives.
Our research strategy focuses on three priority areas: Adaptive Oncology | Clinical Translation | Therapeutic Innovation. All our programs and initiatives fall into these three priority areas.
Adaptive Oncology


Develop knowledge and approaches to monitor cancer over its lifecycle in order to enable precise and proactive clinical management
Under the leadership of Dr. Lincoln Stein, researchers within our Adaptive Oncology (AO) Initiative are working to outmaneuver cancer and treat it before it progresses or returns. Together, they are developing safer and more effective therapeutic strategies, diagnostic assays, tumour evolution monitoring protocols and clinical decision algorithms that enable clinicians to anticipate and thwart a tumour's next move. These initiatives are backed by the world-renowned computational and bioinformatics core at OICR and supported by the networks that will make the widespread adoption of these new tools possible.
Visit the Adaptive Oncology microsite →
---
Adaptive Oncology programs and networks
Computational Biology
The Computational Biology Program is the scientific engine of research and analytics at OICR.
Diagnostic Development
The Diagnostic Development Program's mission is to initiate, disseminate and nurture expertise in the development of diagnostic assays and support the rapid implementation of precision medicine.
Genome Informatics
The Genome Informatics Program develops new software, databases and other necessary components to store, organize and compute over the large and complex datasets being generated by OICR's cancer research programs
Genomics
The Genomics Program provides large-scale, next generation sequencing cancer genomics capabilities to researchers in Ontario and beyond.
Global Alliance for Genomics and Health
The Global Alliance for Genomics and Health (GA4GH) was formed to help accelerate the potential of genomic medicine to advance human health.
ICGC/ ICGC ARGO
The goal of the ICGC is to generate comprehensive catalogues of genomic abnormalities in tumours from 50 different cancer types.
Imaging
The Imaging Program accelerates translation of research findings and developments of new imaging techniques and probes of cancer into clinical practice.
OCTANE
Ontario-wide Cancer TArgeted Nucleic acid Evaluation (OCTANE) is a new OICR-supported initiative that provides next generation sequencing-based molecular profiling at multiple Ontario cancer centres.
Ontario Molecular Pathology Research Network
The Ontario Molecular Pathology Research Network is a province-wide network of pathologists collaborating to carry out high-quality cancer research with a clear potential for clinical impact.
Ontario Tumour Bank
The Ontario Tumour Bank is a province-wide biorepository and data bank focused on collection of tumour-related human biospecimens.
Translational Genomics Laboratory
The Transformative Genomics Laboratory was built to fulfill an unmet need and further the use of genomics technologies in the clinical oncology space.
Clinical Translation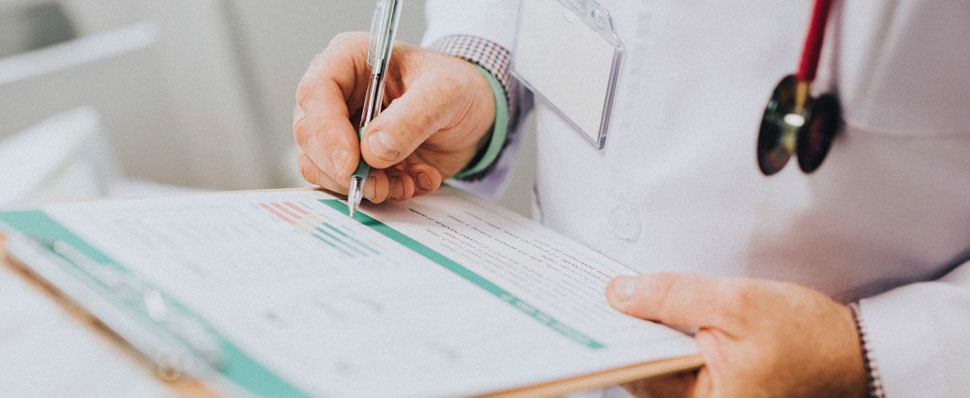 Advance cancer studies through early clinical validation, partnering with industry and the health system for downstream development and patient impact
Bringing the benefits of research to patients requires the coordinated effort of many stakeholders in our healthcare system including patients, clinicians, researchers and Ontario Health. Clinical Translation, directed by Dr. Christine Williams, focuses on connecting these stakeholders and mobilizing them to translate cancer research into new assets for the people of Ontario and beyond. This research addresses top clinical priorities in Ontario's cancer centres.
Canadian Cancer Clinical Trials Network
The Canadian Cancer Clinical Trials Network is a pan-Canadian initiative to improve the efficiency and quality of clinical trials in Canada.
Health Services Research Network
The Health Services Research Network provides the knowledge needed to optimize the delivery of cancer services today and to ensure appropriate dissemination of health service innovations and well-evaluated technologies
Ontario Cancer Research Ethics Board
The Ontario Cancer Research Ethics Board is an expert central oncology REB serving almost every hospital in Ontario that conducts cancer clinical trials.
Ontario Health Study
The Ontario Health Study is a landmark study with over 225,000 participants that will help researchers better understand the environmental, lifestyle, and genetic factors that cause cancer and other chronic diseases.
Translational Research Initiatives (TRI)
Large-scale, multi-institutional collaborations between laboratory and clinician-scientists to advance Ontario research to improve cancer patient outcomes.
Acute Leukemia TRI
The goal of the Acute Leukemia TRI is to improve outcomes for patients by developing new biomarkers that can be used to better predict how patients will respond to therapy.
Brain cancer TRI
The goal of the Brain Cancer TRI is to investigate the cellular and genetic differences (heterogeneity) of Medulloblastoma (MB) and Glioblastoma Multiforme (GBM) in children and adults.
Ovarian Cancer TRI
The goal of the Ovarian Cancer TRI is to better understand how ovarian cancer develops, what causes resistance to current therapy and how ovarian cancer can be better targeted with new therapies.
Pancreatic Cancer TRI (PanCuRx)
PanCuRx seeks solutions to the high fatality rate of pancreatic cancer by generating new knowledge about genetic and biologic subsets of disease, mechanisms of tumorigenesis and tailored treatment options.
Immuno-oncology TRI
The goal of the Immuno-oncology TRI is to develop and clinically test an OICR-supported oncolytic virus treatment in combination with two cutting-edge immunotherapy strategies in order to improve outcomes for cancer patients, specifically for those with advanced metastatic cancers.
Therapeutic Innovation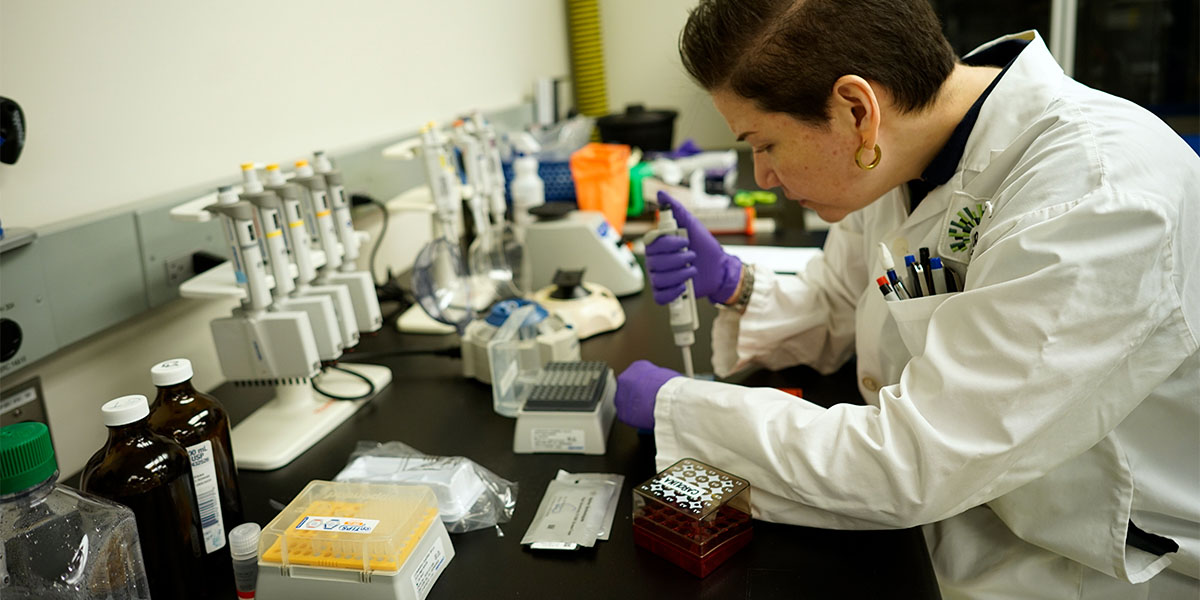 Validate novel cancer drug targets and advance selective therapeutic candidates through pre-clinical development
Developing new drugs to treat difficult cancers requires collaboration between scientific disciplines as well as collaboration between academic research labs and the pharmaceutical industry. Therapeutic Innovation is focused on bridging the gap between Ontario's exceptional researchers and global industry and investment partners to bring new drugs to cancer patients. The Drug Discovery Program, led by Dr. Rima Al-awar, brings together experts in medicinal chemistry, biologics and structural biology to advance promising made-in-Ontario discoveries into lead compounds.
Cancer Therapeutics Innovation Pipeline
CTIP supports the local translation of Ontario discoveries into therapies with the potential for improving the lives of cancer patients
Drug Discovery
The Drug Discovery Program helps efficiently translate discoveries made in Ontario's labs into novel oncology therapies.