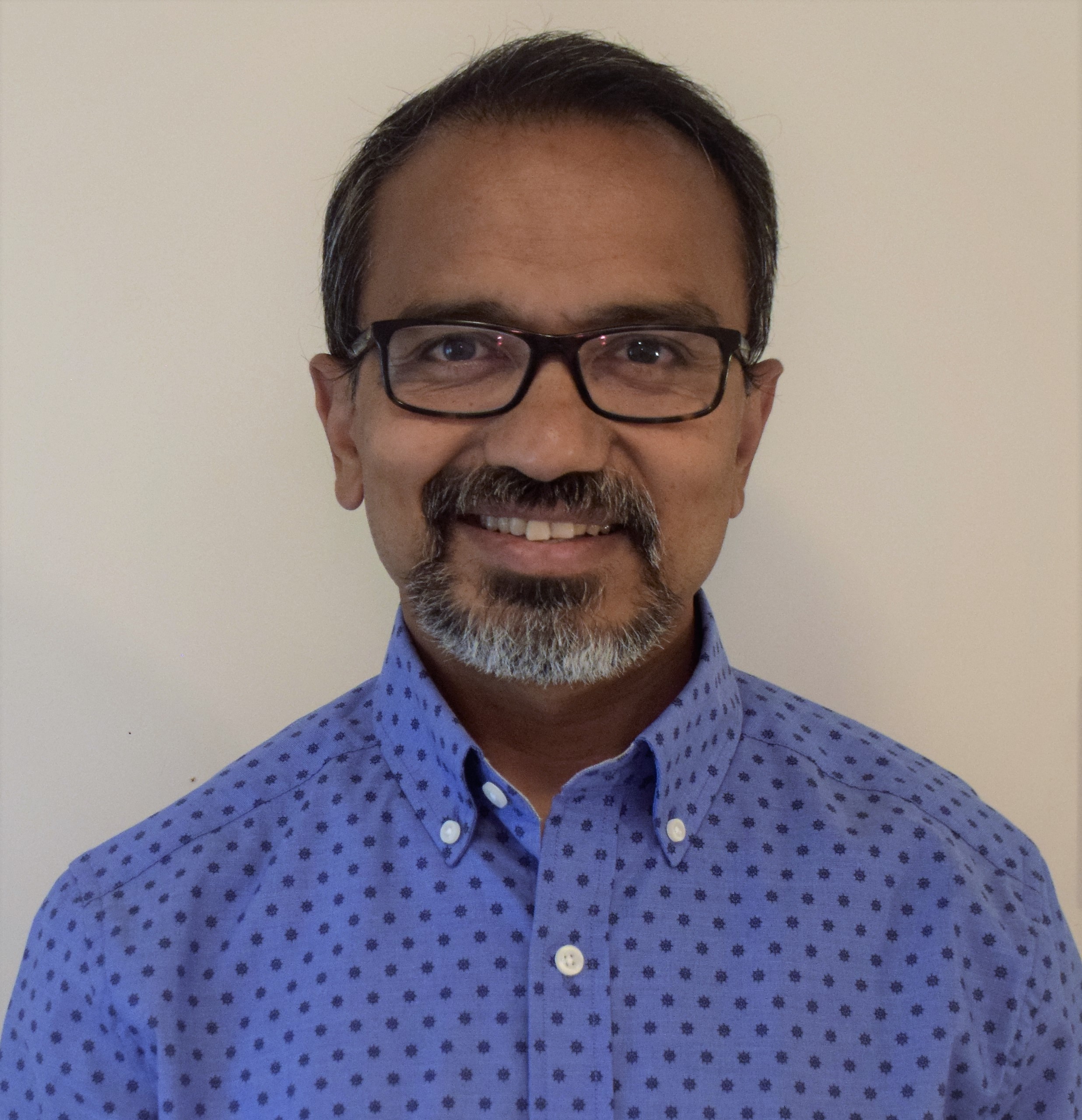 Contact
Dr. Ahmed Aman
Principal Research Scientist and Group Leader, Analytical Chemistry and ADME, Drug Discovery Program
Principal Research Scientist and Group Leader, Analytical Chemistry and ADME, Drug Discovery Program
Dr. Ahmed Aman is a Principal Research Scientist and Group Leader of Analytical Chemistry and ADME in the OICR Drug Discovery Program.
Aman received his PhD in physical organic chemistry from Queen's University in Kingston, Ontario. After finishing his degree Aman joined Bellus Health (formally Neurochem Inc.) and worked there for over 10 years in various positions. Before leaving Bellus Health he was leading the analytical chemistry group as Senior Group Leader. He joined OICR in January 2009.
Aman's research interest is in small molecule drug discovery for oncology. He has extensive experience in absorption, distribution, metabolism, excretion, and pharmacokinetics (ADME/PK) studies of small molecules, in vivo / in vitro metabolism studies, and identification of metabolites.  He also is experienced in the development and implementation of quantitative and qualitative LC/MS methods in the support of drug discovery and preclinical development programs.
Aman has managed drug discovery projects as part of various multidisciplinary project management teams.
Experience & Education
Senior Group Leader, Analytical Chemistry, Bellus Health Inc. (formerly Neurochem Inc.)
Group Leader, Analytical Chemistry, Neurochem Inc.
Research Scientist, Neurochem Inc.
Postdoctoral Research Associate, Neurochem Inc.
PhD, Department of Chemistry, Queen's University, Kingston, Ontario
Current Affiliations
Assistant Professor, Status (Graduate Appointment), Leslie Dan Faculty of Pharmacy, University of Toronto
Select Publications
PRMT5 inhibition disrupts splicing and stemness in glioblastoma. Sachamitr P, Ho JC, Ciamponi FE, Ba-Alawi W, Coutinho FJ, Guilhamon P, Kushida MM, Cavalli FMG, Lee L, Rastegar N, Vu V, Sánchez-Osuna M, Coulombe-Huntington J, Kanshin E, Whetstone H, Durand M, Thibault P, Hart K, Mangos M, Veyhl J, Chen W, Tran N, Duong BC, Aman AM, Che X, Lan X, Whitley O, Zaslaver O, Barsyte-Lovejoy D, Richards LM, Restall I, Caudy A, Röst HL, Bonday ZQ, Bernstein M, Das S, Cusimano MD, Spears J, Bader GD, Pugh TJ, Tyers M, Lupien M, Haibe-Kains B, Artee Luchman H, Weiss S, Massirer KB, Prinos P, Arrowsmith CH, Dirks PB. Nat Commun. 2021 Feb 12;12(1):979. doi: 10.1038/s41467-021-21204-5. PMID: 33579912
A genome-wide CRISPR/Cas9 screen in acute myeloid leukemia cells identifies regulators of TAK-243 sensitivity. Barghout SH, Aman A, Nouri K, Blatman Z, Arevalo K, Thomas GE, MacLean N, Hurren R, Ketela T, Saini M, Abohawya M, Kiyota T, Al-Awar R, Schimmer AD. JCI Insight. 2021 Mar 8;6(5):e141518. doi: 10.1172/jci.insight.141518. PMID: 33476303
Leveraging an Open Science Drug Discovery Model to Develop CNS-Penetrant ALK2 Inhibitors for the Treatment of Diffuse Intrinsic Pontine Glioma. Smil D, Wong JF, Williams EP, Adamson RJ, Howarth A, McLeod DA, Mamai A, Kim S, Wilson BJ, Kiyota T, Aman A, Owen J, Poda G, Horiuchi KY, Kuznetsova E, Ma H, Hamblin JN, Cramp S, Roberts OG, Edwards AM, Uehling D, Al-Awar R, Bullock AN, O'Meara JA, Isaac MB. J Med Chem. 2020 Sep 10;63(17):10061-10085. doi: 10.1021/acs.jmedchem.0c01199. Epub 2020 Aug 26. PMID: 32787083
Functional characterization of a PROTAC directed against BRAF mutant V600E. Posternak G, Tang X, Maisonneuve P, Jin T, Lavoie H, Daou S, Orlicky S, Goullet de Rugy T, Caldwell L, Chan K, Aman A, Prakesch M, Poda G, Mader P, Wong C, Maier S, Kitaygorodsky J, Larsen B, Colwill K, Yin Z, Ceccarelli DF, Batey RA, Taipale M, Kurinov I, Uehling D, Wrana J, Durocher D, Gingras AC, Al-Awar R, Therrien M, Sicheri F. Nat Chem Biol. 2020 Nov;16(11):1170-1178. doi: 10.1038/s41589-020-0609-7. Epub 2020 Aug 10. PMID: 32778845
A drug discovery platform to identify compounds that inhibit EGFR triple mutants. Saraon P, Snider J, Kalaidzidis Y, Wybenga-Groot LE, Weiss K, Rai A, Radulovich N, Drecun L, Vučković N, Vučetić A, Wong V, Thériault B, Pham NA, Park JH, Datti A, Wang J, Pathmanathan S, Aboualizadeh F, Lyakisheva A, Yao Z, Wang Y, Joseph B, Aman A, Moran MF, Prakesch M, Poda G, Marcellus R, Uehling D, Samaržija M, Jakopović M, Tsao MS, Shepherd FA, Sacher A, Leighl N, Akhmanova A, Al-Awar R, Zerial M, Stagljar I. Nat Chem Biol. 2020 May;16(5):577-586. doi: 10.1038/s41589-020-0484-2. Epub 2020 Feb 24. PMID: 32094923
Looking Ahead
Receive the latest news, event invites, funding opportunities and more from the Ontario Institute for Cancer Research.