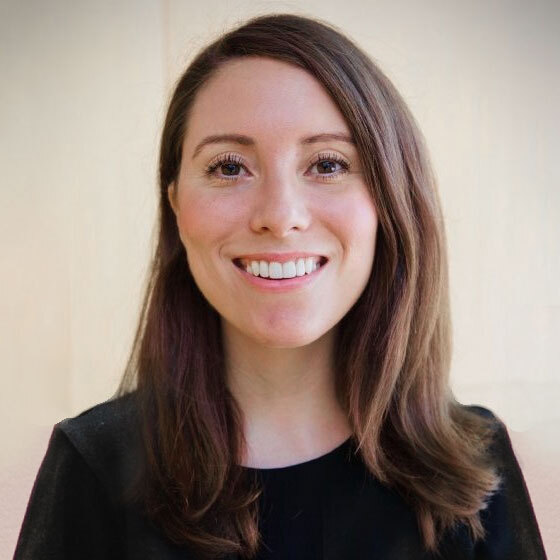 Contact
Dr. Grace Egan
Early-Career Investigator
Early-Career Investigator
Dr. Grace Egan is an assistant professor at the University of Toronto and a clinician-scientist and staff physician at the Hospital for Sick Children. Dr. Egan's research program focuses on identifying and understanding molecular pathways that contribute to drug resistance and stemness in childhood and adolescent/young adult acute myeloid leukemia (AML).
While outcomes for childhood acute lymphoblastic leukemia (ALL) have improved significantly, pediatric and adolescent/young adult (AYA) AML is a more difficult disease to treat and outcomes remain poor. Despite advances in next generation sequencing diagnostics, there remains a lack of identifiable targetable alterations in childhood/AYA AML. Dr. Egan's research identifies novel biologic pathways that underly leukemogenesis and are amenable to therapeutic targeting in childhood and AYA AML. The primary goal of her research program is to identify new, effective, therapeutic strategies for AML that can be tested in clinical trials.
Experience & Education
PhD, University of Toronto
Clinician Investigator Program, University of Toronto, Canada
FRCPC, Paediatric Haematology/Oncology, Medical Council of Canada
FRCPC, Paediatrics, Medical Council of Canada
Paediatric Haematology/Oncology Fellowship, The Hospital for Sick Children, Toronto, Canada
Paediatric Residency, New York University, New York, USA
MD, University of Limerick, Limerick, Ireland
Current Affiliations
Early-Career Investigator, Ontario Institute for Cancer Research
Transition Clinician-Scientist, Sick Kids Research Institute
Staff Oncologist, Division of Haematology/Oncology, Hospital for Sick Children
Assistant Professor of Pediatrics, University of Toronto
Select Publications
Egan G, Tasian SK. Relapsed pediatric acute myeloid leukaemia: state-of-the-art in 2023. Haematologica. doi: 10.3324/haematol.2022.281106.
Egan G, Schimmer AD. Contribution of metabolic abnormalities to acute myeloid leukemia pathogenesis. Trends Cell Biol,;33(6):455-462 (2022).
Thomas GE*, Egan G*, Garcia-Prat L, Botham A, Voisin V, Patel PS, Chin J, Nachmias B, Kaufmann KB, Khan DH, Hurren R, MacLean N, Wang X, Gronda M, Singh RP, Hoff FW, Harding SM, Raught B, Arruda A, Minden M, Bader GD, Hakem R, Kornblau S, Dick JE, Schimmer AD. The metabolic enzyme Hexokinase 2 localizes to the nucleus in AML and normal hematopoietic stem/progenitor cells to maintain stemness. Nature Cell Biology, 24(6): 872-884 (2022). *Contributed equally.  
Egan G, Khan DH, Lee JB, Mirali S, Zhang L, Schimmer AD. Mitochondrial and metabolic pathways regulate nuclear gene expression to control differentiation, stem cell function, and immune response in leukemia. Cancer Discov, 11(5): 1052-1066 (2021).  
Egan G, Chopra Y, Mourad S, Chiang KY, Hitzler J. Treatment of acute myeloid leukemia in children – a practical perspective. Pediatric Blood & Cancer, 68(7):e28979 (2021).
Awards
American Association of Cancer Research Bristol Myers Squibb Oncology Scholar-in-Training Award, 2021
American Association of Cancer Research Abbvie Scholar-in-Training Award, 2020
Poster Award in Basic Research (first prize). Till & McCulloch Meeting, Stem Cell Network, 2020
Canadian Institute of Health Research (CIHR) Award of Excellence, 2020
GFCC Leukemia Clinical Scientist Fellowship Award 2021, 2020, 2019
Victor S. Blanchette Award for Leadership and Innovative Thinking, The Hospital for Sick Children, 2018
Opportunities to Collaborate
To collaborate with Dr. Egan, please contact her directly.
Visit OICR's Collaborative Research Resources directory for more opportunities to collaborate with OICR researchers.
Looking Ahead
Receive the latest news, event invites, funding opportunities and more from the Ontario Institute for Cancer Research.