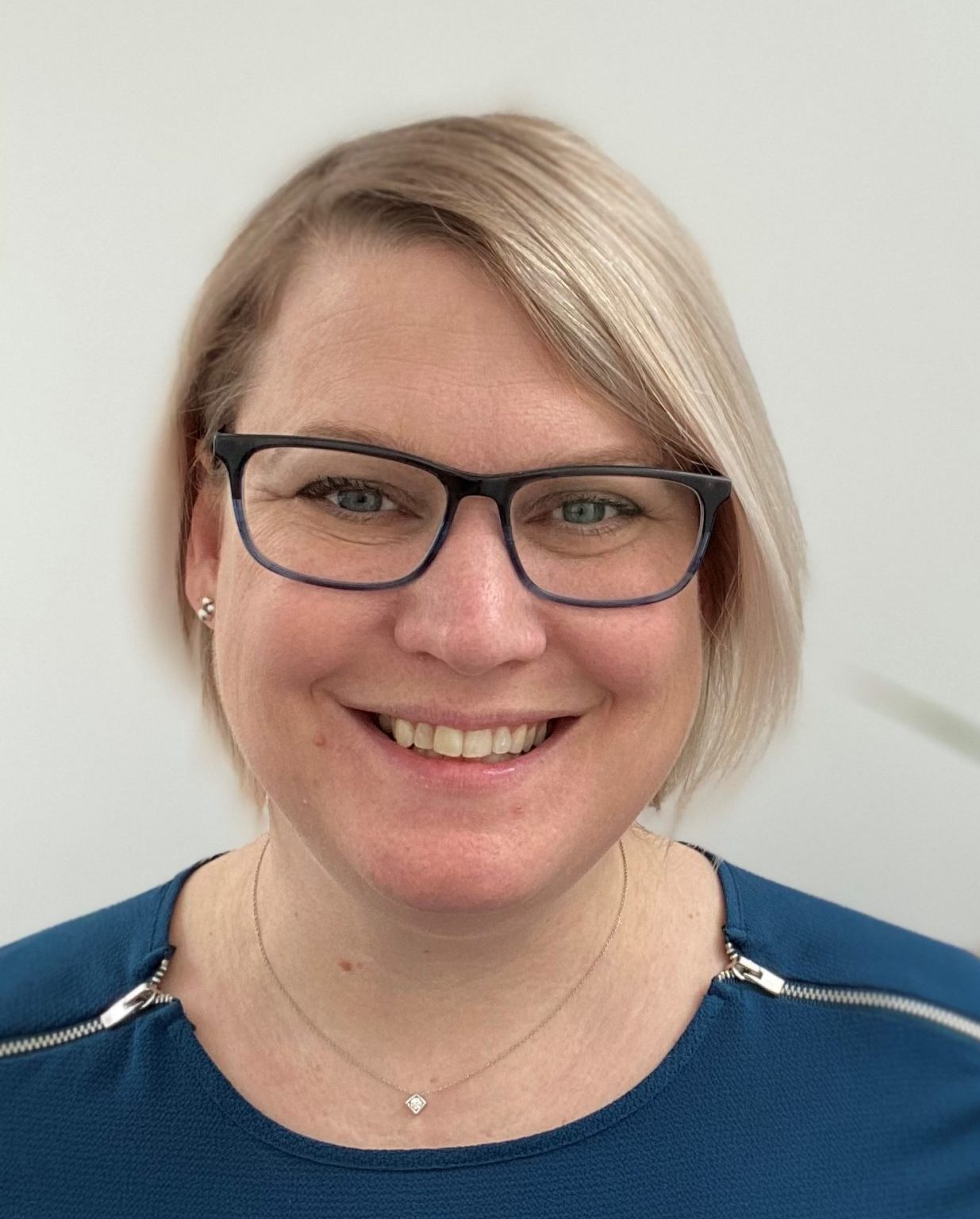 Contact
Dr. Mélanie Courtot
Director and Principal Investigator I, Genome Informatics
Michelle Xin
Executive Assistant,
Michelle.Xin@oicr.on.ca
Director and Principal Investigator I, Genome Informatics
Dr. Mélanie Courtot's team develops new software, databases and other necessary components to store, organize and compute over the large and complex datasets being generated by OICR's cancer research programs. She is passionate about translational informatics — building intelligent systems to gain new insights and impact human health.
Research interests
Cancer precision medicine requires an accessible, standardized dataset to deliver a functioning system with health and additional data (lifestyle, omic, etc.). Achieving this vision of a globally shared knowledge ecosystem to advance science and improve health for all requires high-quality data, robust data integration processes at scale and discovery platforms providing data access across international borders.
Courtot's lab addresses these challenges by:
Researching new methods for improving data quality, based on machine learning and knowledge representation, automated curation and added-value data of high quality for cancer related data.
Enabling data integration at scale, across human cohorts, to provide standardized datasets amenable to further analyses. The lab aims to understand whether we can better predict patients' health outcomes and will encompass defining standards and computable data patterns such as phenotypes that can be used across research and EHR datasets.
Deploying open-source cloud-based data platforms to make harmonized data discoverable, accessible and reusable globally. This supports work on phenomics — associating phenotypes and environmental factors to patients' genotypes to elucidate genomic etiology of diseases, improve diagnosis and prognosis and enable personalized medicine.
Experience & Education
Project lead and metadata standards coordinator, EMBL-EBI, Cambridge, UK, 2015-2022
Post-doctoral fellow, Simon Fraser University and BC CDC, Vancouver, Canada, 2014-2015
Ph.D., Bioinformatics, University of British Columbia, Vancouver, Canada, 2009‑2014
Bioinformatics specialist, Vancouver, Canada, 2007-2009
Software engineer, France, UK, Greece, 2002-2007
M.Sc., Computer Science, Université Louis Pasteur, Strasbourg, France, 2002
B.Sc., Structural Biochemistry, Université Louis Pasteur, Strasbourg, France, 2001
Current Affiliations
Director Genome Informatics and Principal Investigator, OICR
Assistant Professor, Medical Biophysics department, University of Toronto
Member of the Global Alliance for Genomics and Health (GA4GH) Steering Committee
Select Publications
Casolino R, Johns AL, Courtot M, Lawlor RT, De Lorenzo F, Horgan D, Mateo J, Normanno N, Rubin M, Stein L, Subbiah V, Westphalen BC, Lawler M, Park K, Perdomo S, Yoshino T, Wu J, Biankin AV; Lancet Oncology Commission on Cancer Omics and Precision Oncology. Accelerating cancer omics and precision oncology in health care and research: a Lancet Oncology Commission. Lancet Oncol. 2023 Feb;24(2):123-125. doi: 10.1016/S1470-2045(23)00007-4. PMID: 36725142.
Jacobsen, J.O.B., Baudis, M., Baynam, G.S. et al. The GA4GH Phenopacket schema defines a computable representation of clinical data. Nat Biotechnol 40, 817–820 (2022). https://doi.org/10.1038/s41587-022-01357-4
Lawson, J., Cabili, M. N., Kerry, G., Boughtwood, T. F., Thorogood, A., Alper, P., Bowers, S. R., Boyles, R., Brookes, A. J., Brush, M. H., Burdett, T., Clissold, H. L., Donnelly, S., Dyke, S. O.M., Freeberg, M. A., Haendel, M. A., Hata, C., Holub, P., Jeanson, F., Jené, A., Kawashima, M., Kawashima, S., Konopko, M. A., Kyomugisha, I., Li, H., Linden, M., Rodriguez, L. L., Morita, M., Mulder, N., Muller, J., Nagaie, S., Nasir, J., Ogishima, S., Ota Wang, V., Paglione, L. A.D., Pandya, R. N., Parkinson, H. E., Philippakis, A. A., Prasser, F., Rambla, J., Reinold, K., Rushton, G. A., Saltzman, A., Saunders, G. I., Sofia, H. J., Spalding, J. D., Swertz, M. A., Tulchinsky, I., van Enckevort, E. J., Varma, S., Voisin, C., Yamamoto, N., Yamasaki, C., Zass, L. J., Guidry Auvil, J. M., Nyrönen, T. H. and Courtot, M. (2021) The Data Use Ontology to streamline responsible access to human biomedical datasets. Cell Genomics. 1(2), None. 2666-979X.
Jacobsen A, de Azevedo RM, Juty N, Batista D, Coles S, Cornet R, Courtot M, Crosas M, Dumontier M, et al. FAIR principles: Interpretations and implementation considerations. Data Intelligence. 2020;2 (1-2) :10-29.
The Gene Ontology Consortium, The Gene Ontology Resource: 20 years and still Going strong, Nucleic Acids Research, Volume 47, Issue D1, 08 January 2019, Pages D330–D338, https://doi.org/10.1093/nar/gky1055
Tools
Selected semantic-based tools
Selected knowledge representation standards
Looking Ahead
Receive the latest news, event invites, funding opportunities and more from the Ontario Institute for Cancer Research.