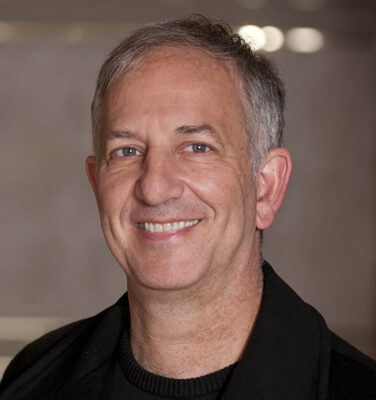 Contact
Dr. Steven Gallinger
Head, Clinical Translation and Director, PanCuRx Translational Research Initiative
Cindy Gayle
Executive Assistant
cindy.gayle@oicr.on.ca
Head, Clinical Translation and Director, PanCuRx Translational Research Initiative
Dr. Steven Gallinger is Head, Clinical Translation, OICR. He is a hepatobiliary/pancreatic (HPB) surgical oncologist at the Princess Margaret Cancer Centre, Professor of Surgery at the University of Toronto and member of the HPB Surgical Oncology Program at both the University Health Network and Mount Sinai Hospital.
Dr. Gallinger is also the co-Director of the Centre for Cancer Genetics at the Samuel Lunenfeld Research Institute, co-Principal Investigator of the Zane Cohen Familial Gastrointestinal Cancer Registry, Principal Investigator of the Ontario Pancreas Cancer Study, a member of the NIH funded Pancreas Cancer Genetic Epidemiology consortium, a population-based registry of pancreas cancer cases and their families which is now integrated with the International Cancer Genome Consortium (ICGC). His research is focused on gastrointestinal (GI) cancer genetics – both the inherited and acquired molecular aspects of colorectal and pancreatic cancer.
Experience & Education
FRCS(C)
MD, University of Toronto
MSc, University of Toronto
Current Affiliations
Surgical Oncologist, University Health Network
Member, Hepatobiliary/Pancreatic Surgical Oncology Program, University Health Network
Senior Investigator, Samuel Lunenfeld Research Institute of Mount Sinai Hospital
Member, Institute of Medical Sciences, School of Graduate Studies, University of Toronto
Professor, Department of Surgery, University of Toronto
Member, Department of Laboratory Medicine and Pathobiology, University of Toronto
Co-Director, Zane Cohen Digestive Diseases Clinical Research Centre, Mount Sinai Hospital
Active Staff, General Surgery, Toronto General Hospital
Co-Director, Centre for Cancer Genetics, Lunenfeld-Tanenbaum Research Institute
Research Areas
Disease Areas
Awards
University Health Network, The Joseph and Wolf Lebovic Chair in HPB Surgery, 2014
Oakdale Golf and Country Club/George Knudson Research Chair in Gastrointestinal Cancer, 2008
University of Toronto, Department of Surgery, 4th Annual Charles H. Tator Surgeon-Scientist Mentoring Award, 2005
University of Edinburgh, James IV Travelling Fellowship, 2005
University of Toronto, Department of Surgery, Lister Prize, 2003
Israel Cancer Research Fund, Scientific Award, 2001
Mount Sinai Hospital, Lloyd S. Fogler Award, 2000
University of Toronto, Department of Surgery, George Armstrong Peters Prize, 1995
Opportunities to Collaborate
To collaborate with Dr. Gallinger, please contact him directly.
Visit OICR's Collaborative Research Resources directory for more opportunities to collaborate with OICR researchers.
Patents
Animal Model of the Human Immune System.  Gallinger S, Hozumi N, Roder J, Sandhu J, Shpitz B: US Patent –Patent #08/102,905. 1996.
Assessment of Risk for Colorectal Cancer. Cotterchio M, Gallinger S, Greenwood C, Hudson TJ, Zanke BW, Phillips M, Sundararajan S, Montpetit A, Laflamme P, Ferretti V.  Patent # PCT/CA 2008/000424. Pub # WO/2008/106785. 2008.
Looking Ahead
Receive the latest news, event invites, funding opportunities and more from the Ontario Institute for Cancer Research.