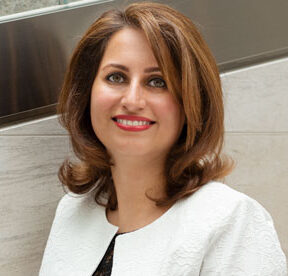 Contact
Dr. Parisa Shooshtari
Early-Career Investigator
Early-Career Investigator
Dr. Shooshtari develops computational and statistical methods to understand the cellular and molecular mechanisms of diseases. 
Dr. Parisa Shooshtari received her PhD from the University of British Columbia in 2012 and went on to complete postdoctoral training at Yale University and the Broad Institute of MIT and Harvard. Most recently, Shooshtari served as a Research Associate with the Centre for Computational Medicine at the Hospital for Sick Children (SickKids). Shooshtari's research program focuses on developing computational and statistical methods to understand cellular and molecular mechanisms underlying complex diseases. Her office and laboratory space is located within the Victoria Research Laboratories at the Victoria campus of the London Health Sciences Centre.
Experience & Education
Research Associate, Centre for Computational Medicine, SickKids Research Institute
Postdoctoral Associate, Yale University
Postdoctoral Scholar, Broad Institute of MIT and Harvard
PhD, University of British Columbia
Current Affiliations
Early-Career Investigator, OICR
Assistant Professor, Western University
Scientist, Children's Health Research Institute
Scientist, Lawson Health Research Institute
Research Areas
Disease Areas
Awards
Ontario Institute for Cancer Research, Investigator I
Yale University, Five-year postdoctoral training support
CYTO 2011, Presidential Award for Excellence Finalist
Opportunities to Collaborate
For opportunities to collaborate with Dr. Shooshtari, please contact her directly.
Visit OICR's Collaborative Research Resources directory for more opportunities to collaborate with OICR researchers.
Tools
OCHROdb: A comprehensive, quality checked database of open chromatin regions from sequencing data
Regfm: Regulatory fine mapping
SamSPECTRAL: Sampling spectral clustering
Looking Ahead
Receive the latest news, event invites, funding opportunities and more from the Ontario Institute for Cancer Research.