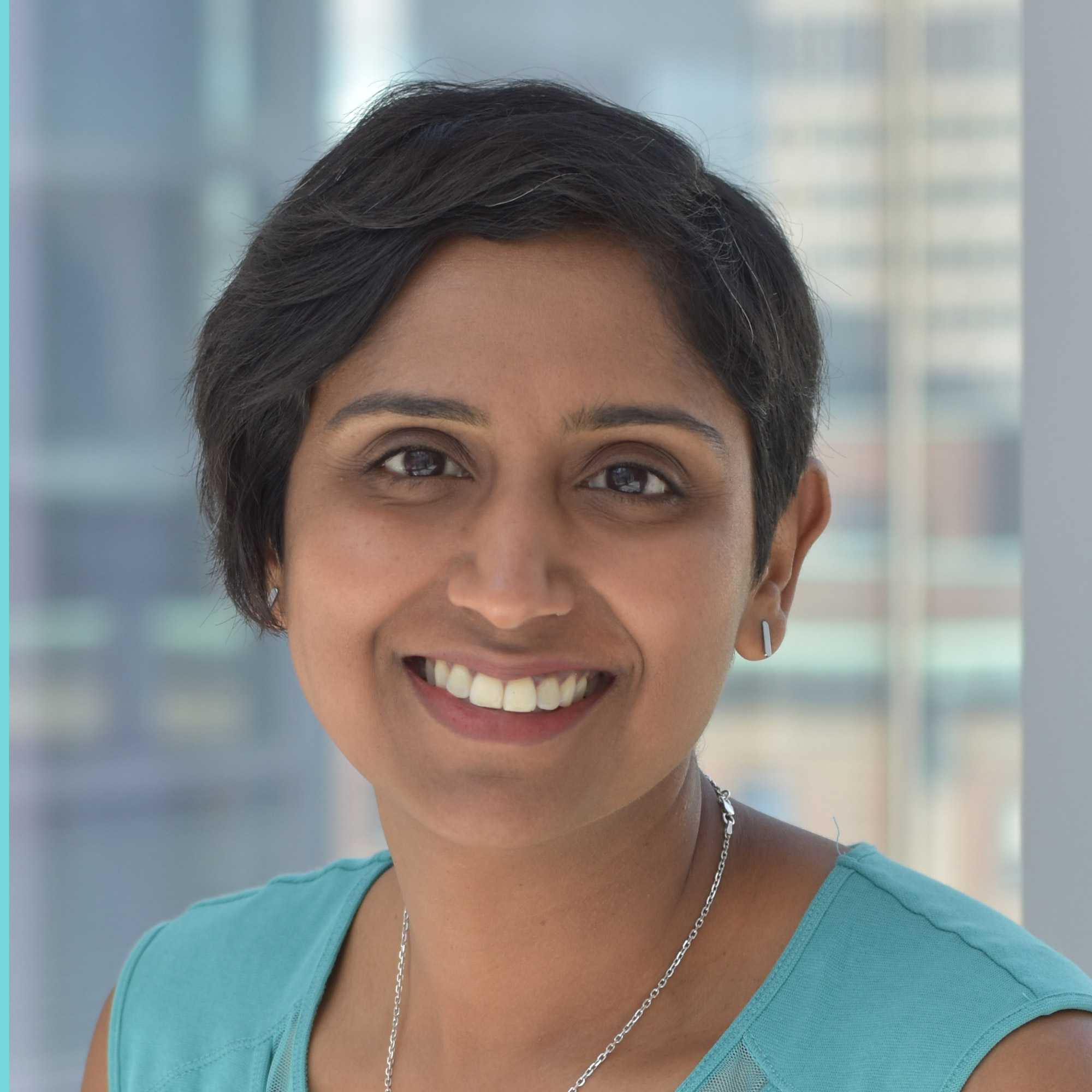 Contact
Early-Career Investigator
Cancer is a group of related-but-different diseases with various underlying molecular networks that complicate treatment. Dr. Shraddha Pai's research goal is to improve data-driven clinical decision-making by finding genomic and multi-omic signatures that match cancer patients to the most effective treatments with the fewest side effects.
Her team uses population-scale data with multiple layers of information (e.g. transcriptomic, DNA methylation, proteomic, brain imaging, clinical), and develops algorithms and software that incorporate prior knowledge of genotype-phenotype impact and systems-level organization for predictive modeling. Dr. Pai is also interested in the role of developmental epigenetics in altering the risk of childhood- and adult-onset disease.
Prior to joining OICR's Computational Biology Program, Dr. Pai led the development of netDx – a general-purpose patient classifier algorithm integrates heterogenous patient data into a single model to predict clinical outcome. It adapts a recommender system model similar to that used by Netflix ("find movies like this one") to precision medicine ("find patients like non-responders"), and uses prior knowledge of cellular pathways to organize genomic data. Separately, Dr. Pai co-led the first epigenome-wide association study in neurons isolated from post-mortem brain samples in major psychosis. This study led to the identification of a novel biomarker that unifies two distinctive features of psychosis: dopaminergic increase and reduced synaptic structure.
Dr. Pai's work and expertise in genomics and precision medicine apply to cancer as well as other diseases with genomic contribution.
Experience & Education
Postdoctoral Fellow, Bader Lab, University of Toronto
Postdoctoral Fellow, Department of Psychiatry, University of Toronto
Trainee, Precision Medicine Initiative at the University of Toronto (PRiME)
PhD, Cold Spring Harbor Laboratory
Current Affiliations
Early-Career Investigator, OICR
Select Publications
Pai S, Hui S, Isserlin R, …, Bader GD. netDx: interpretable patient classification using integrated patient similarity networks. Mol Syst Biol. 2019; 15, e8497.
Pai S, Li P, Killinger B, …, Labrie V. Differential methylation of enhancer at IGF2 is associated with abnormal dopamine synthesis in major psychosis. Nature Communications. 2019;10(1):2046.
Pai S, Bader GD. Patient Similarity Networks for Precision Medicine. J Mol Biol. 2018; 430(18):2924-2938.
See more of Dr. Pai's publications on Google Scholar.
Research Areas
Disease Areas
Awards
Donnelly Centre Research Excellence Award, 2019
Brain & Behavior Foundation NARSAD Young Investigator Award, 2014
Canadian Institutes of Health Research Postdoctoral Fellowship, 2014
Opportunities to Collaborate
To collaborate with Dr. Pai, please contact her directly.
Visit OICR's Collaborative Research Resources directory for more opportunities to collaborate with OICR researchers.
Tools
netDx: a patient classifier algorithm that can integrate several types of patient data into a single model
Looking Ahead
Receive the latest news, event invites, funding opportunities and more from the Ontario Institute for Cancer Research.