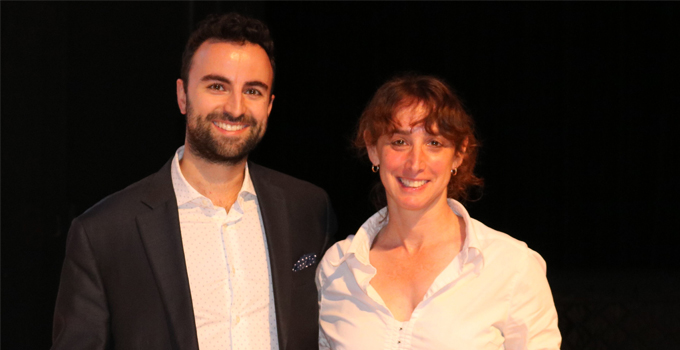 Research group draws on local health data to conduct the first ever population-level study of sarcoma treatment
The world knows Terry Fox but little is known about how his type of cancer is treated today.
Sarcoma – a relatively rare type of cancer that forms in tissues and bones – may be treated with a combination of surgery, chemotherapy and radiation, but treatment recommendations are vastly diverse. How well a treatment regimen will work is difficult to predict.
Recently, a Hamilton-based research group, supported in part by OICR, performed the first ever Canadian population-level study of sarcoma treatment. The study, which was recently published in Sarcoma, leveraged historical health data from nearly 4,700 patients and uncovered two key trends in treatment across various stages of the disease.
Firstly, they discovered an increasing use of radiation therapy for Stage 1 and Stage 2 sarcomas, also known as non-metastatic sarcomas. Dr. Anthony Bozzo, Orthopedic Surgery Resident at Hamilton Health Sciences and first author of the study says this trend aligns with our growing understanding of early stage sarcoma.
"This observation is concordant with two data-driven sarcoma prognostic models which generally display increased survival and lower chance for local recurrence for Stage 2 sarcomas treated with radiation therapy."
Secondly, they found that over the ten-year period, the use of chemotherapy in patients with Stage 4 soft tissue sarcoma has significantly increased by 36 per cent.
"The trend in increasing chemotherapy use is surprising to us because the current literature does not indicate a significant survival benefit from chemotherapy in advanced soft tissue sarcomas," says Dr. Bozzo. "Chemotherapy, however may benefit some patients and it may also be used for palliative purposes in others."
The study group is now digging deeper into similar datasets to see if they can predict how a sarcoma patient would respond to treatment based on historical data. With this knowledge, they could provide the cancer care community with survival statistics that can help oncologists and patients create better treatment plans with more confidence.
Dr. Michelle Ghert, Orthopedic Oncology Surgeon with Hamilton Health Sciences, Professor at McMaster University and senior author of the study, comments on the importance of leveraging our local health data.
"We are fortunate in Ontario to have access to a centralized source of health data," she says. "We can use this real-world evidence to see how research is applied in our health care system, find inconsistencies or gaps in our knowledge, and in turn, make recommendations to help improve cancer care locally and across Ontario."