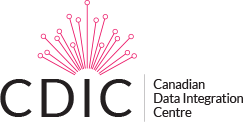 Toronto (January 25, 2018) – The Canadian Data Integration Centre (CDIC) has received $6.4 million in funding from Genome Canada to help the research community translate the biological insights gained from genomics research into tangible improvements for cancer patients.
CDIC is a "one-stop shop" service delivery platform for cancer researchers, helping streamline research by providing coordinated expertise on a broad range of services, including data integration, genomics, pathology, biospecimen handling and advanced sequencing technologies. It is an international leader in genomics, bioinformatics and translational research, supporting some of the world's largest programs in genomic data analysis, genomic and clinical data hosting, cancer data analyses and access, and the development of algorithms for advanced sequencing technology.
The funding was announced as part of a $255 million investment by the Government of Canada and its partners to help patients benefit from genomics and precision health research. More information can be found here: http://bit.ly/2BprxS8.
The new funding will be used by CDIC to develop new technologies and methodologies for long-read sequencing for research and clinical applications; to roll out translational biomarkers of therapeutics response and prognosis for clinical applications and services; and to develop already-identified pan-cancer biomarkers for biopsy diagnoses to make them clinic- and industry-ready.
"The Canadian Data Integration Centre's broad scope of services and expertise provide the full breadth of support necessary to help researchers in their work," says Dr. Philip Awadalla, Principal Investigator of CDIC and Director of Computational Biology at OICR. "This new funding will allow us to support more genomics and informatics cancer research projects and help the research community deliver their innovations to the clinic sooner."
The informatics and bio-computing core at CDIC is currently the largest academic cancer informatics program in Canada and it is the only site in Canada to offer third generation bioinformatics tools for researchers in genomics and functional and clinical genomics. CDIC's services range from small, bespoke data integration solutions to comprehensive large-scale genomic analyses and include the ability to handle difficult and small-volume biosamples, enabling investigators to maximize the utility of scant or rare clinical tissues.
CDIC is housed at OICR and co-funded by Genome Canada, under the leadership of Awadalla and Co-principal Investigators at OICR, Dr. John Bartlett, Program Director, Diagnostic Development, Dr. Vincent Ferretti, Director, Genome Informatics, Dr. Jared Simpson, OICR Investigator and Dr. Lincoln Stein, Head, Adaptive Oncology.
For more information about CDIC or to work with CDIC researchers, visit genome-cdic.ca