The International Cancer Genome Consortium for Medicine (ICGCmed) is a new global initiative that will combine genomic data with clinical and health information.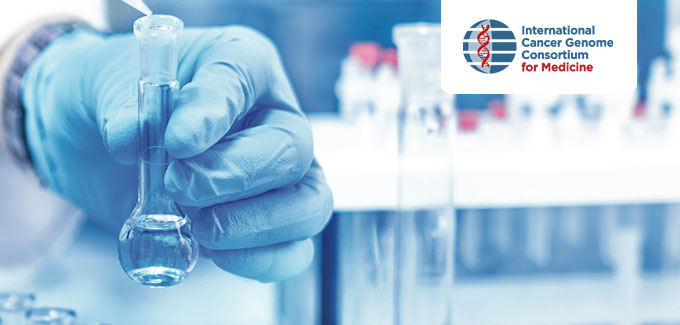 In 2008 the International Cancer Genome (ICGC) launched with an ambitious goal: to map 25,000 cancer genomes from 50 different tumour types and make the data available to qualified researchers around the world. Today the ICGC is well on its way to this target, with over 15,000 genomes already available to researchers, and many more on the way.
About two years ago, it became clear to ICGC members that the future of cancer treatment would require far more than just the descriptive catalogue of genomic alterations that ICGC was building. While ICGC's work was the essential foundation for further research, the members identified that the needed to explore tumour alterations more extensively for more rare events and link the genomic data to clinical information.
ICGCmed goals are impressive: they aim to sequence 200,000 tumour genomes by 2025
The result is ICGCmed, which was launched at the American Association for Cancer Research's Annual Meeting in New Orleans on April 17. ICGCmed will build upon the foundations of ICGC, but go further by linking genomic data to clinical and health information. The ultimate goal of ICGCmed is to understand not only the genomic differences among tumours but to differentiate between those patients who are likely to respond to treatment or not, those who will develop resistance and to understand why this occurs.
For patients that will mean doctors will have not just a better understanding of the biology of cancer, as ICGC has provided, but also a better understanding of its effect in humans. That can lead to more precision medicine in the clinic and better outcomes for patients.
"The ambition is huge….but it is attainable" – Dr. Fabien Calvo
"With ICGCmed we will further explore the enormous heterogeneity of tumours and ultimately we can propose truly personalized medicine," said Dr. Fabien Calvo, Chief Scientific Officer, Cancer Core Europe and the lead author of the ICGCmed white paper. "This will come from an analysis of individuals' constitutional genetic parameters that predict toxicity and their metabolism of drugs. On an individual level it will also link environmental, nutritional, and lifestyle elements to the onset of cancer."
ICGCmed goals are impressive: they aim to sequence 200,000 tumour genomes by 2025, eight times the number of the ICGC, plus the wealth of added clinical information. ICGCmed's findings will apply across a broad spectrum of cancers, from early cancers through to metastases.
"The ambition is huge," says Calvo, "but it is attainable given the large number of patients and the high quality of information."
ICGCmed's international scope will also be essential to its success. Like the ICGC, ICGCmed aims to bring together researchers from jurisdictions around the world to a share their findings in a single, collaborative project. This helps streamline the research, reducing duplication and ensuring all jurisdictions are working in a coordinated fashion.
Dr. Sung-Soo Yoon, Director of the Center for Hematologic Malignancies at the Seoul National University Cancer Hospital says that this is really the only way such an ambitious project is possible. "For successful implementation of genomic medicine in the clinic, large-scale, high-quality genomic data needs to be obtained at a reasonable cost and effort, which is almost impossible for a single country or single institution to accomplish," he said. "In addition to procuring big data, we may also be better able to understand the pathophysiologic mechanisms of specific diseases that may behave differently among different ethnic groups."
"ICGCmed presents a fantastic challenge for the international cancer research community…" – Dr. Fabien Calvo
Now ICGCmed officials are working to get more funders to join the project. While many jurisdictions have expressed interest so far, including the USA, Canada, Europe, Japan, Korea, and Australia, more countries are necessary to meet the consortium's goal. Over the summer ICGCmed leaders will be developing a template for requests for applications (RFAs). Funding agencies have expressed interest in seeing a model of elements to include in their RFAs. ICGCmed scientific leaders will provide more specific guidelines regarding what funding agencies can offer researchers. ICGCmed leaders hope to announce more funders this fall.
"ICGCmed presents a fantastic challenge for the international cancer research community," says Calvo. "The goals are set, and now we can proceed."