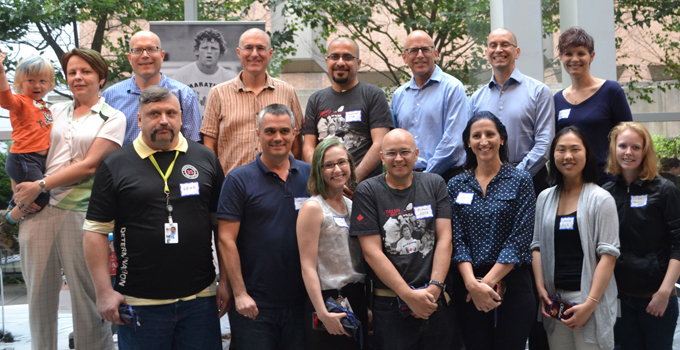 Participants of the 2015 Great Canadian Hair "Do" pose after 'braving the shave'.
This Wednesday, September 14 at noon, a group of brave OICR staff members and others from the community will once again muster the courage to participate in the Great Canadian Hair "Do" in support of The Terry Fox Foundation. The team of 14 will have their heads shaved or have their hair styled in an outrageous fashion in the atrium of the south tower of the MaRS Centre.
As always, this year's edition of the Hair "Do" will be emceed by CityTV's Francis D'Souza and the crowd will also hear from a cancer survivor and a cancer researcher to learn about the importance of funding studies into new treatments and technologies.