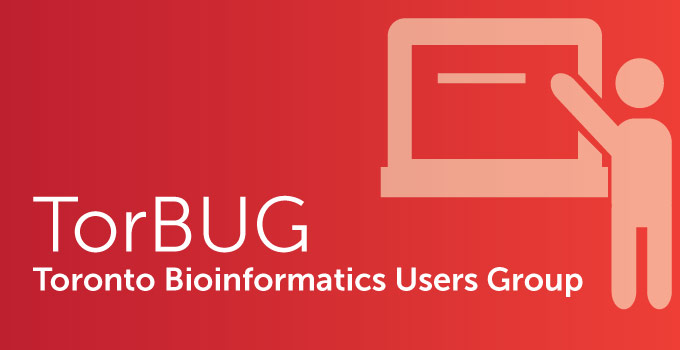 The Toronto Bioinformatics User Group (TorBUG) continues this evening with another session of leading-edge bioinformatics topics and speakers. TorBUG sessions encourage learning, sharing and networking with colleagues in bioinformatics. Anyone who is interested is welcome to attend.
TorBUG
Red Room, Donnelly Centre for Cellular and Biomolecular Research, University of Toronto, 160 College St.
Wednesday October 26, 2016
4-4:15 p.m.
Trainee Speaker: Albi Celaj, University of Toronto (CCBR, Red Room) will speak on "Using Engineered Populations to Study Complex Genetic Bases of ABC Transporter Mediated Drug Resistance in Yeast"
4:15-5 p.m.
Guest Speaker: Dr. Laura Hug, University of Waterloo (CCBR, Red Room) will speak on "Uncovering microbial diversity and function in the environment"
5-7 p.m.
Reception
Want to catch up on last month's TorBUG sessions? Watch them here:
Come be a part of TorBUG – meet new colleagues, discuss current hot topics and partake in your community's bioinformatics network!
Calendar of 2016-2017 sessions
TorBUG website: http://www.torbug.org