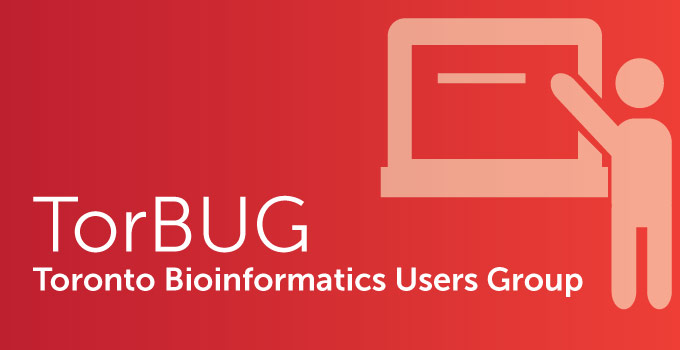 The Toronto Bioinformatics User Group (TorBUG) continues on Wednesday, November 30 with another session of leading-edge bioinformatics topics and speakers. TorBUG sessions encourage learning, sharing and networking with colleagues in bioinformatics. All those who are interested are welcome to attend.
Details
Wednesday, November 30, 2016
4-4:15 p.m. Trainee speaker: Jochen Weile, University of Toronto.
Topic: "An Atlas of Functional Missense Variation in Human Disease Genes"
4:15-5 p.m.  Guest Speaker: Arfon Smith, GitHub.
Topic: "Academia's biggest blind spot"
5 -7 p.m. Reception
Red Room, Donnelly Centre for Cellular and Biomolecular Research
University of Toronto, 160 College St.
Come be a part of TorBUG and meet new colleagues, discuss hot topics and get involved in your community's bioinformatics network!
Want to catch up on last month's TorBUG sessions? Watch them here:
Calendar of 2016-2017 sessions
TorBUG website: http://www.torbug.org