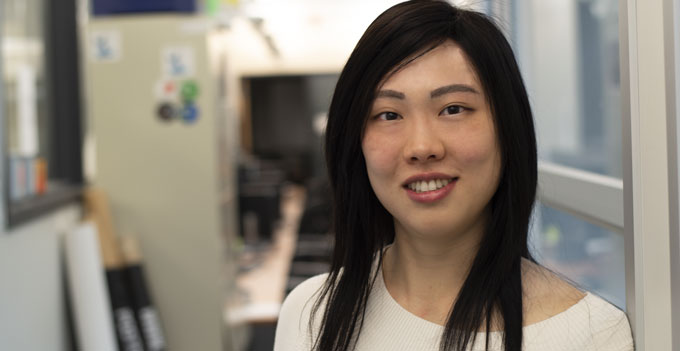 In the most comprehensive analysis of whole cancer genomes to date, OICR researchers identify novel sex-linked genomic differences that may be able to predict cancer severity and response to therapy
Cancer differs in males and females but the origins and mechanisms of these differences remain unresolved. A better understanding of sex-linked differences in cancer could lead to more accurate tests and allow sex to be included as a consideration when personalizing treatments for patients.
In a study, published in Nature Communications, OICR's Constance Li and collaborators identify key genetic characteristics that differ between sexes. Here, Li describes what they found and what this means for patients.
Some studies have already hinted that cancer genomes differ between males and females. What is new about this study?
Previous studies focused on the exomes of patient tumours. That means that they were only looking at a small fraction of the genome that codes for proteins. This study allowed us to look at the entire genome – all of our DNA code – and take a dive deep into many aspects of the disease, like how tumours evolve over time.
By looking at the entire genome and in this 'dark space' that we hadn't explored, we were able to confirm some previous findings but also find new differences between male and female tumour samples.
What sort of differences did you find?
We catalogued the differences we found across nearly 2,000 patient tumours representing more than two dozen different cancer types. Interestingly, we found that biliary cancers – like some liver, gall bladder and bile duct cancers – evolve differently in males than they do in females.
We also found that mutations in the TERT promoter – which is a hot topic in cancer research – occur much more often in men than in women, especially in thyroid cancers.
What does this mean for researchers who are looking into this subject?
Our findings suggest that there are underlying biological differences in the way that male and female tumours begin and progress. Overall, we need to be aware of these differences and consider the sex differences as we develop new tools that can match patients to appropriate treatments.
How else could this be helpful for cancer patients?
These findings are preliminary but powerful. It is important to note that more clinical data and research are needed to validate the differences we found. Ultimately, if we look deeper and find that a cancer progresses along one course in females and a different course in males, we can design roadblocks – or therapies – to stop the cancer along that specific course for that sex.
This paper is part of the Pan-Cancer Analysis of Whole Genomes Project. Read more about the Pan-Cancer project here.