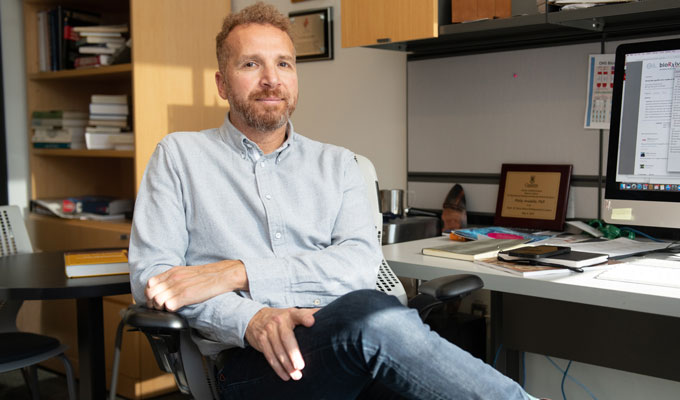 The Pan-Cancer Analysis of Whole Genomes Project has shown that despite cancer's complexities, researchers are close to cataloguing all of the biological mechanisms that lead to the disease.
Today, Nature released a special collection of 23 publications related to the analysis, one of which presents the most comprehensive catalogue of RNA alterations in cancer to date.
We sat down with Dr. Philip Awadalla, OICR investigator and National Scientific Director of the Canadian Partnership for Tomorrow Project, and Dr. Fabien Lamaze, Postdoctoral Fellow in the Awadalla Lab, to discuss.
What can RNA show us about cancer?
PA: Cancer is thought to be a disease of the genome, where changes – or mutations – in an individual's DNA accumulate and eventually lead to the development of the disease. Often, we can identify the mutations that drive this development, figure out the related mechanisms and design new therapies with that information, but sometimes no such 'driver mutation' exists.
We believe that RNA can help us unravel the story behind these cancers that we can't yet explain.
What did the study find?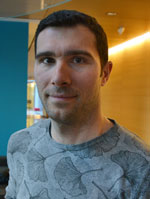 FL: In this study, we took a deep dive into the transcriptome – the RNA – of nearly two thousand tumour samples donated by patients from around the world, representing 27 different types of tumours. The group found more than 1.5 million different RNA alterations and related mechanisms in these samples, exposing the true complexity of the disease.
Interestingly, the study found key RNA alterations in patient samples with no DNA driver mutation. This suggests that some of the cellular changes that lead to cancer may manifest in RNA rather than DNA mutations.
What does this mean for the future of cancer research?
PA: We see that cancer is complex and we need even more data to fully understand it, but we've also shown that we can make this happen by working together.
FL: The Pan-Cancer Analysis of Whole Genomes Project was the product of an enormous international study that was only made possible by the dedication and true collaboration between thousands of researchers from around the world. For this study, in particular, I'd like to recognize the scientific leadership of Dr. Angela Brooks and collaborators from the University of California, Santa Cruz.
PA: As more patient samples are collected and sequenced, we look forward to using the software tools and infrastructure from the Pan-Cancer Project to gain further insights into cancer biology.
How can this help cancer patients?
FL: Understanding the changes that lead to cancer can help us design better tests and new treatments for future cancer patients. This study, for example, discovered six interesting gene fusions involved with cancer, where two genes come together, join in an abnormal way and wreak havoc. In the future, we could potentially develop new drugs that target the downstream products of these fusions and stop them from causing further damage in the cell.
PA: With the knowledge we've gained in this study, we look forward to furthering diagnostic and therapeutic research and development so we can ultimately treat patients more successfully. Work is already underway to make this happen.
---
Related links