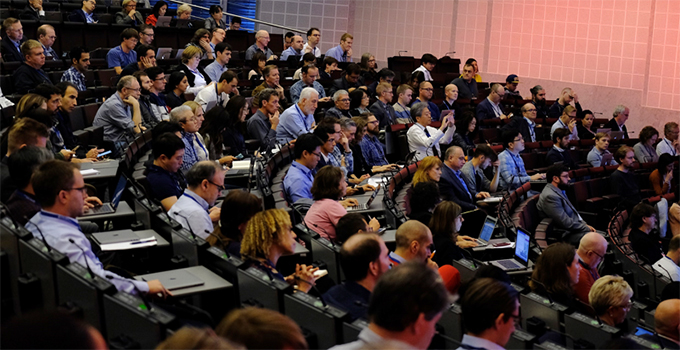 The Global Alliance for Genomics and Health (GA4GH) held its 6th Plenary Meeting in Basel, Switzerland earlier this month. The meeting brought together more than 430 participants from 25 countries, making it the biggest GA4GH event yet. Attendees of the meeting learned about GA4GH Connect – a strategic phase focused on connecting GA4GH development work to the immediate data sharing needs of the community.
At the meeting, Peter Goodhand, Chief Executive Officer of GA4GH, announced a call for new real-world genomic data initiatives – Driver Projects – with a specific focus on global collaboration and scientific merit. The Steering Committee will announce the accepted Driver Projects in February 2019.
Also at the meeting, Dr. Marc Fiume, Chief Executive Officer of DNAstack and OICR Associate, presented on the recent progress of the Beacon Project – an international collaborative initiative that has developed a realtime discovery platform for genetic mutations. The Beacon Project has released Beacon API V1.0.0 on Friday – the first genomic data interoperability standard from the GA4GH 2018 Strategic Roadmap.
"It was a fantastic meeting and an eye-opening experience to learn about how the field of precision medicine is linking genomic tools with clinical databases and patient outcomes to drive a patient-centered, learning healthcare model," says Dr. Laszlo Radvanyi, President and Scientific Director of OICR. "GA4GH continues to play a critical role in establishing standards for genomic data acquisition, quality, interpretation, integrity, security, and sharing that many national genomic health initiatives are beginning to embrace around the world."
Access highlights and updates from the Plenary Meeting online, or read a PDF of the meeting report here.