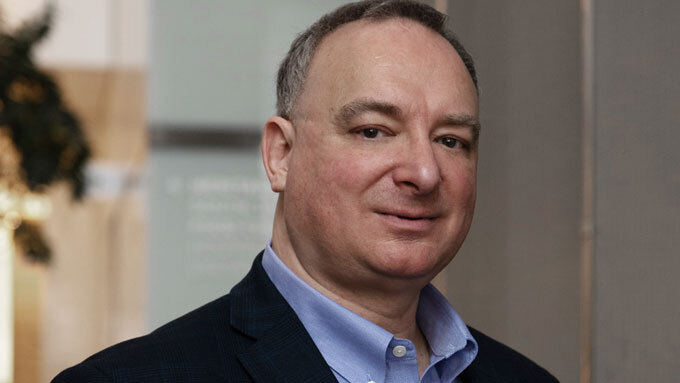 I hope that everyone has continued to stay safe and healthy as the world continues to grapple with the risks and challenges presented by COVID-19. The impacts of the pandemic have been felt by individuals and organizations across society, including cancer patients and Ontario's cancer research community.
While things are obviously not business as usual, I am happy to see OICR's people rise to the challenge and find solutions to allow us to continue to focus on cancer research while working remotely. My thanks go to OICR's staff, Board and Scientific Advisory Boards, collaborators and others who have quickly adapted to continue our work as best we can. A big thank you also to our funders at the Ministry of Colleges and Universities for their continued support. We will gradually restore our onsite cancer research activities in a manner that will ensure a safe work environment for all our onsite staff. Our priority remains to improve the lives of those with cancer through research.
OICR's leadership recognizes that the pandemic has resulted in unprecedented challenges for cancer researchers across Ontario. We have taken steps to ease this burden and are working with OICR-funded researchers and partner organizations to overcome these challenges together. More information about how we are assisting our funded researchers can be found on our website.
Due to our collaborative, cross-disciplinary research strengths, OICR is well-situated to contribute to COVID-19 research. OICR researchers are engaged in numerous projects with others in Ontario and abroad. It has been heartening to see such a swell of collaborative spirit and to see the research community doing what we can to help overcome COVID-19. I invite you to visit our website to learn more about how OICR is doing its part. We are especially cognizant on how these research activities impact cancer patients, as they are an especially vulnerable population at this time.
COVID-19 has disrupted cancer research on a global scale. I look forward to a time when we can resume all of our research activities and once again contribute to the international campaign against cancer at full capacity. During the pandemic, cancer has not and will not cease to be a reality for the thousands of Ontarians living with this disease and their families. Everyone at OICR remains steadfast in our commitment to improve the lives of those facing cancer.
In closing, I offer my deepest appreciation to all those working on the front lines of this crisis and thank all off the members of Ontario's cancer research community for their continued dedication during this difficult time. All our thoughts also go out to any families that have been affected during this crisis.
Sincerely,
Dr. Laszlo Radvanyi
President and Scientific Director
OICR