OICR-based PhD Candidate awarded University of Toronto COVID-19 Student Engagement Award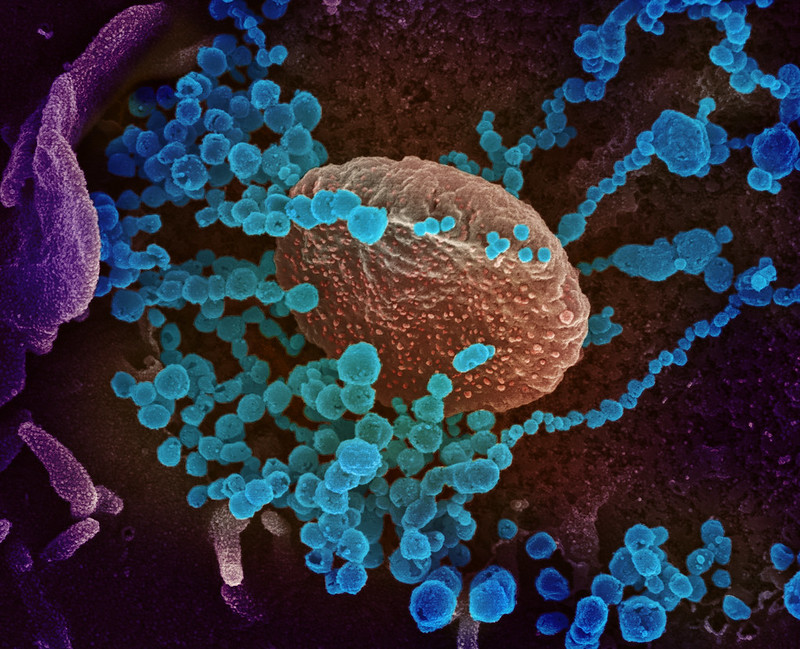 When the COVID-19 pandemic shut down labs across Canada, cancer research trainees looked for ways to help respond to the pandemic. PhD candidates Tom Ouellette and Jim Shaw saw an opportunity to combine their skills and contribute to the cause.
Ouellette and Shaw were recently awarded a University of Toronto COVID-19 Student Engagement Award for their project titled Network and evolutionary analysis of SARS-CoV-2: A vaccine perspective. Together, they will develop new machine learning tools to analyze the SARS-CoV-2 genome and how it evolves.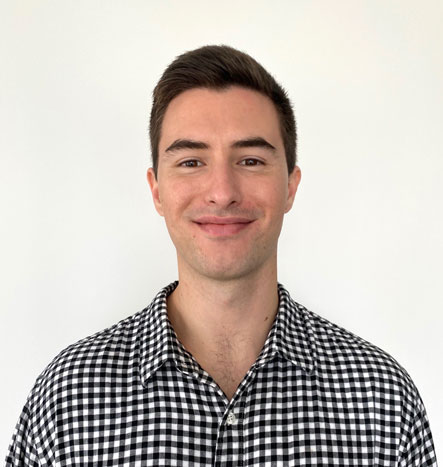 "We're two like-minded individuals with complementary skillsets who enjoy coding, math and solving problems, which – fortunately – can be done remotely," says Ouellette, who is a PhD Candidate in Dr. Philip Awadalla's lab at OICR. "We saw the opportunity to help with COVID-19 research and we're happy to apply our skills to help advance research towards new solutions for this pressing problem."
Ouellette specializes in evolution and population genetics and Shaw specializes in network analysis and algorithm development. Through this award, they will investigate how SARS-CoV-2 is evolving by looking into specific regions of the virus' genetic code from samples around the world, using mathematical modelling, machine learning, and evolutionary simulations. They are specifically interested in how these changes in the genetic code may alter the virulence, or severity, of the virus.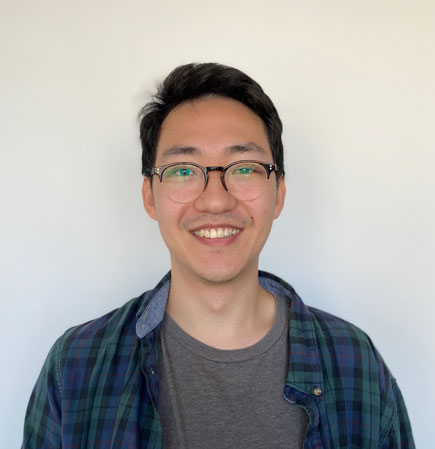 "Just like cancer, different pressures or stresses can make viruses evolve," says Shaw, who is a PhD Candidate in mathematics at the University of Toronto. "Understanding these changes can have an impact on how we build vaccines. Furthermore, better understanding of the virus' evolution may shed light on viral reinfection, which is an important issue as we move into the later stages of the pandemic."
Ouellette and Shaw plan to publicly release the code that they develop through this initiative for other researchers to build upon.
"SARS-CoV-2 has a much simpler genome than a cancer genome, so it can serve as a simplified model to test out new analytical techniques," says Ouellette. "Ultimately, I hope to bring the tools and technology we create back into my research on cancer so we can better understand how cancer evolves and becomes resistant to treatment."
Read more on how OICR researchers are helping understand and overcome COVID-19