OICR Imaging Program co-director, Dr. Aaron Fenster, awarded the province's highest honour
OICR congratulates Dr. Aaron Fenster who was recently appointed to the Order of Ontario – the province's highest honour.
The Order of Ontario recognizes individuals whose exceptional achievements have left a lasting legacy in the province, in Canada and beyond.
"Members of the Order of Ontario exemplify, individually and collectively, the best qualities of good citizenship," said Her Honour Elizabeth Dowdeswell, Lieutenant Governor of Ontario. "Through their voluntary service, creativity, and the relentless pursuit of excellence, they demonstrate how we in Ontario are working to build a more just and sustainable future."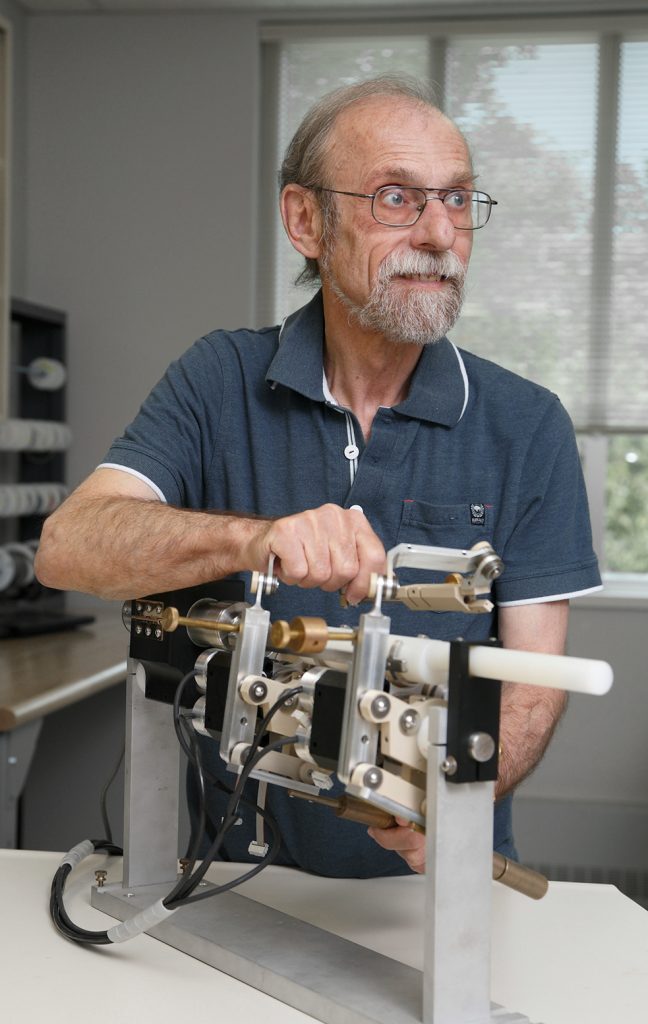 In Fenster's case, that means developing new medical imaging technologies and the infrastructure for new inventions to help more patients, sooner. Over four decades of medical imaging research and development, Fenster has invented dozens of new techniques, systems and devices that help scientists better understand cancer and clinicians deliver better treatment.
One of his systems for ultrasound image-guided prostate cancer treatment is in use around the world. Another one of his image-guided systems that could improve the accuracy of gynecologic cancer treatment is currently in clinical trials.
Fenster, who is a scientist at Robarts Research Institute and a professor at Western University, is well-recognized in the community for his commitment to translational research. For him, having the greatest impact on the health of patients requires collaboration across disciplines, industries and geographies to work on common challenges.
---
We work across disciplines like engineering, biology, physics and computer science, to design the best solutions. We work with clinicians, surgeons and radiologists to ensure these solutions can help patients. This is a special community.

Dr. Aaron Fenster
---
The programs Fenster has established, including OICR's Imaging Program, have helped train the next generation of researchers who will continue to improve how we diagnose and treat cancers for years to come. Fenster's imaging program in London – which he built from scratch – now includes more than 250 researchers and staff, including more than 100 graduate students.
"I am honoured to be named to the Order of Ontario," Fenster said in an interview with the Schulich School of Medicine & Dentistry. "Although I will receive this honour, my staff and students deserve all the credit."
The Lieutenant Governor bestowed the honour upon the newest Order of Ontario appointees during an investiture ceremony at Queen's Park on March 11.
Read more about OICR's Imaging Program or the latest Adaptive Oncology news.