Investigator Awards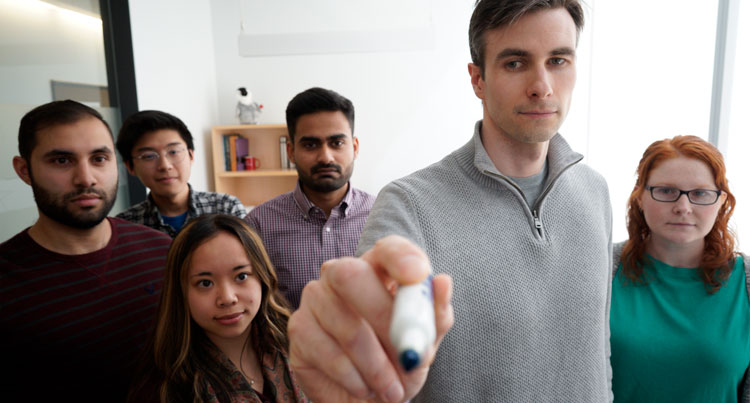 The OICR Investigator Awards Program is designed to strengthen Ontario's cancer research capacity by attracting and retaining outstanding researchers and clinician scientists to Ontario. The Program provides stable recruitment and retention funding for Principal Investigators and clinician scientists involved in OICR programs, strategic initiatives and other OICR supported research activities.
There are five categories of investigators supported:
Investigator Level I
Investigators in the first five years of their career as an independent researcher
Investigator Level II
Investigators who have spent five to 10 years as an independent researcher
Senior Investigator
Investigators who have spent more than 10 years as an independent investigator and who meet the criteria for national and international excellence
Clinician Scientist I
Clinician scientists who dedicate 80 per cent of their time on OICR research projects
Clinician Scientist II
Clinician scientists who dedicate 50 per cent of their time on OICR research projects
---
OICR Associates:
OICR Associate appointments are status-only appointments granted to exceptional investigators located at external research institutions.  OICR Associates share scientific focus with OICR and engage in innovative research collaborations to support OICR's research programs and strategic initiatives.
More information
For inquiries about the Investigator Awards Program, please contact OICR's Scientific Secretariat at scientificsecretariat@oicr.on.ca.