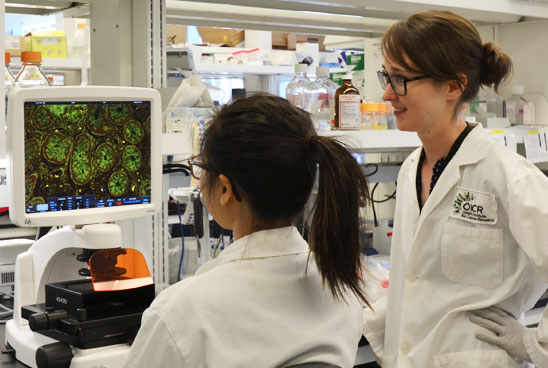 OICR research
OICR is improving the prevention, detection, diagnosis and treatment of cancer. Read about the OICR programs and initiatives that are making this happen.
Read more →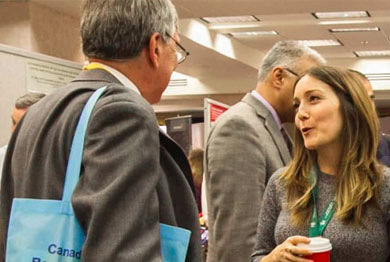 Canadian Cancer Research Conference
This conference brings together the Canadian cancer research community for an agenda spanning the research spectrum.
Register now →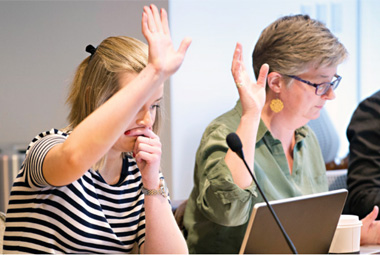 OCREB Annual Report
The 2016-17 Annual Report for the Ontario Cancer Research Ethics Board is now available.
Read OCREB's Annual Report →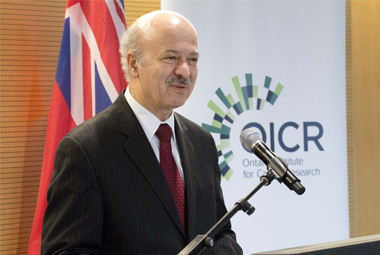 OICR launches new TRIs
With $24 million in funding over two years, the Translational Research Initiatives bring together world-leading scientists to tackle some of the most difficult to treat cancers and some of the most serious challenges in cancer today.
Read more →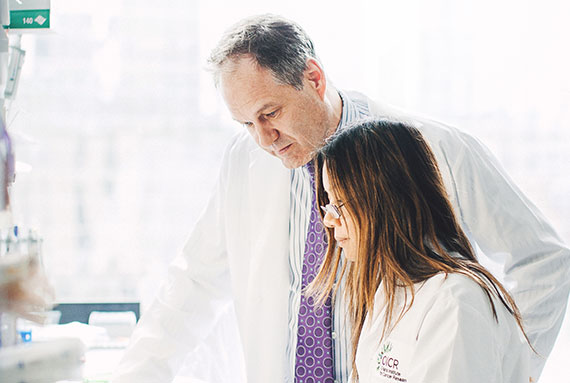 Commercialization
FACIT helps drive oncology innovations from the lab to the marketplace where they can benefit cancer patients, researchers and meet the needs of investors in the Ontario economy.
Read more →
Collaborative Research Resources
OICR is making its technology infrastructure and expertise available to the Ontario cancer research community.
Read more →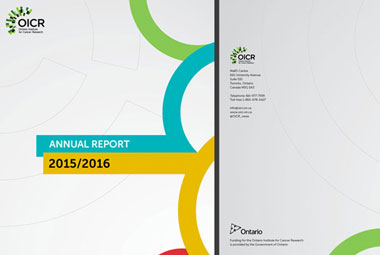 Annual Report
We are pleased to share with you the 2015-16 Annual Report for the Ontario Institute for Cancer Research.
Read OICR's Annual Report →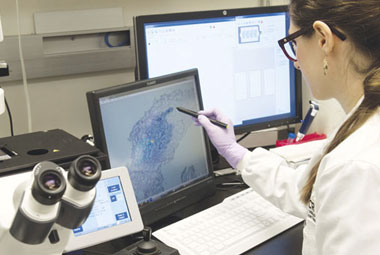 Careers@OICR
We are looking for people interested in being part of our culture of excellence that will result in Ontario being recognized internationally as a leader in cancer research.
Visit our Careers page →
Impact stories
New prognostic test for prostate cancer now closer to clinical use
More details about New prognostic test for prostate cancer now closer to clinical use →
Pan-Canadian research team uncovers 'signature' to reduce overtreatment of prostate cancer
More details about Pan-Canadian research team uncovers 'signature' to reduce overtreatment of prostate cancer →
Researchers disprove link between vasectomies and prostate cancer using Ontario health data
More details about Researchers disprove link between vasectomies and prostate cancer using Ontario health data→