Dr. David Palma
Clinician Scientist II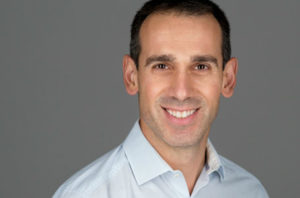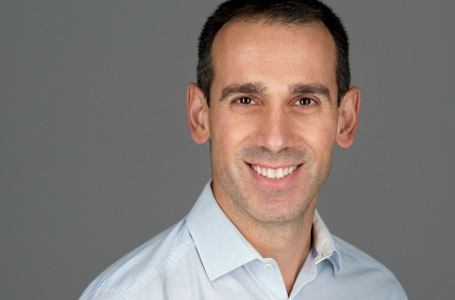 The technology available for treating cancer with radiation is changing rapidly. Over the last 10 years there have been major changes in the way we locate cancer and also in the way we design personalized radiation treatments for patients. These developments have made radiation treatment more accurate, more effective, faster and safer.
Researchers strive to bring these new developments to patients as efficiently and safely as possible, ultimately to improve patient care. Dr. David Palma's research focuses on new imaging technologies used with radiotherapy to improve tumour targeting and to deliver higher doses of radiotherapy than previously possible, and new imaging methods that can better assess response after treatment. Palma's work also focuses on empowering patients to seek out high-quality cancer care.
Palma is involved in several cutting-edge clinical trials. He co-leads the SABR-COMET randomized trial assessing the role of stereotactic radiotherapy in oligometastatic disease, and the ORATOR trial, comparing transoral robotic surgery versus precision radiation for cancers of the tonsil and base of tongue. Palma also chairs the Canadian Pulmonary Radiotherapy Investigators Group, which runs radiation-related lung cancer clinical trials and includes central collection of all imaging studies.
Palma also leads the Anatomy and Radiology Contouring Bootcamp for Radiation Oncology Residents an annual course combining anatomic, imaging and contouring instruction that is attended by residents internationally.
Current affiliations
Clinician Scientist II, OICR;
Radiation Oncologist, London Health Sciences Centre;
Associate Professor, Western University.
Research interests
Lung cancer;
Head and neck cancer;
Radiomics;
Stereotactic radiotherapy;
Clinical trials;
Image-guided radiation;
Quality of care.
Select publications
Mattonen SA, Palma DA, Johnson C, Louie AV, Landis M, Rodrigues G, Chan I, Etemad-Rezai R, Yeung TP, Senan S, Ward AD.
Detection of Local Cancer Recurrence After Stereotactic Ablative Radiation Therapy for Lung Cancer: Physician Performance Versus Radiomic Assessment.
Int J Radiat Oncol Biol Phys. 2016 Apr 1;94(5):1121-8.
---
Palma DA, Salama S, Lo SS, Senan S, Treasure T, Govinden R, Weichselbaum R
The oligometastatic state – separating truth from wishful thinking
Nat Rev Clin Oncol.2014 Sep;11(9):549-57
---
Palma DA, Senan S, Tsujino K, Barriger RB, Rengan R, Moreno M, Bradley JD, Kim TH, Ramella S, Marks LB, De Petris L, Stitt L, Rodrigues G.
Predicting radiation pneumonitis after chemoradiation therapy for lung cancer: An international individual patient data meta-analysis
Int J Radiat Oncol Biol Phys. 2013 Feb 1;85(2):444-50
---
Palma D, Visser O, Lagerwaard F, Beldrbos J, Slotman B, Senan S
The impact of introducing stereotactic lung radiotherapy for elderly patients with Stage I NSCLC: A population-based time-trend analysis
International Journal of Radiation Oncology, Biology, Physics. 2010; Oct 5. [epub ahead of print]
---
Palma D, Vollans E, James K, Nakano S, Moiseenko V, Shaffer R, et al
Volumetric Modulated Arc Therapy (VMAT) for delivery of prostate radiotherapy: comparison with Intensity Modulated Radiotherapy (IMRT) and 3-Dimensional Conformal Radiotherapy (3D-CRT)
International Journal of Radiation Oncology, Biology, Physics. 2008; Nov 15;72(4):996-1001
Previous experience
PhD, Department of Radiation Oncology, VU University;
M.Sc., Epidemiology, Harvard School of Public Health;
MD, Western University;
Resident in Radiation Oncology, University of British Columbia.
Opportunities to collaborate
Palma has participated and led several pan-Canadian and international initiatives, including clinical trials and meta-analyses. His research team and collaborators in London can offer several types of support, including clinical trial design, data collection and analysis and imaging analysis.
Related links
London Health Sciences Centre – Dr. David Palma
Lawson Health Research Institute – Dr. David Palma
Contact information
Kathy Willsie,
London Health Sciences Centre, Kathy.willsie@lhsc.on.ca