Dr. Philippe Bedard
Co-Principal Investigator, OCTANE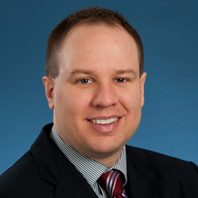 Dr. Philippe Bedard is the Co-Principal Investigator of the OICR-supported Ontario-wide Cancer TArgeted Nucleic Acid Evaluation (OCTANE) study. He is a Medical Oncologist at the Princess Margaret Cancer Centre, where he treats patients with breast and testicular cancers while researching new ways to detect and treat these diseases.
Dr. Bedard's research interests include the use of prognostic gene expression profiles in early-stage breast cancer, neoadjuvant breast cancer clinical trials, and early drug development. He is the principal investigator for ongoing phase I and phase II clinical trials that include patients with breast cancer and other advanced solid malignancies.
Current affiliations
Co-Principal Investigator, Ontario-wide Cancer TArgeted Nucleic Acid Evaluation (OCTANE) study;
Staff Medical Oncologist, Princess Margaret Cancer Centre;
Associate Professor of Medicine, University of Toronto.
Research interests
Breast cancer;
Cancer of the urinary system;
Clinical genomics;
Clinical trial design;
New drug development;
Phase 1 trials;
Prognostic markers.
Select publications
Stockley T, Oza A, Berman H, Leighl N, Knox J, Shepherd F, Chen E, Krzyzanowska M, Dhani N, Joshua, A, Tsao M, Serra S, Clarke B, Roehrl M, Zhang T, Sukhai M, Califaretti N, Trinkaus M, Shaw P, van der Kwast T, Wang L, Virtanen C, Kim R, Razak A, Hansen A, Yu C, Pugh T, Kamel-Reid S, Siu L, Bedard P.
Molecular profiling of advanced solid tumors and patient outcomes with genotype-matched clinical trials: the Princess Margaret IMPACT/COMPACT trial.
Genome Med. 2016; 8(1):109.
Srikanthan A, Tran B, Beausoleil M, Jewett M, Hamilton R, Sturgeon J, O'Malley M, Anson-Cartwright L, Chung P, Warde P, Winquist E, Moore M, Amir E, Bedard P.
Large Retroperitoneal Lymphadenopathy As a Predictor of Venous Thromboembolism in Patients With Disseminated Germ Cell Tumors Treated With Chemotherapy.
J Clin Oncol. 2015; 33(6):582-587.
Bedard P, Tabernero J, Janku F, Wainberg Z, Paz-Ares L, Vansteenkiste J, Van Cutsem E, Perez-Garcia J, Stathis A, Britten C, Le N, Carter K, Demanse D, Csonka D, Peters M, Zubel A, Nauwelaerts H, Sessa, C.
A Phase Ib Dose-Escalation Study of the Oral Pan-PI3K Inhibitor Buparlisib (BKM120) in Combination with the Oral MEK1/2 Inhibitor Trametinib (GSK1120212) in Patients with Selected Advanced Solid Tumors.
Clin Cancer Res. 2015; 21(4):730-8.
Bedard PL, Hansen AR, Ratain MJ, Siu LL.
Tumour heterogeneity in the clinic.
Nature. 2013; 501(7467):355-64.
See Dr. Bedard's recent publications on PubMed or on Google Scholar.
Awards
Canadian Cancer Society Research Institute, William E. Rawls Prize, 2017;
University of Toronto, Department of Medicine, Individual teaching Excellence Award, 2014;
Conquer Cancer Foundation, Career Development Award, 2012-2014;
National Institutes of Health, NCI-CTEP National Institutes of Health Cancer Therapy Evaluation Program, Career Development Award, 2010-2011;
American Association for Cancer Research, AACR Translational Research Scholars Award, 2009.
Previous experience
MD, University of Toronto.
Related links
University Health Network Researcher Page – Dr. Philippe Bedard
Ontario Molecular Pathology Research Network – Dr. Philippe Bedard
European Society for Medical Oncology – Dr. Philippe Bedard
Opportunities to collaborate
To collaborate with Dr. Bedard, please contact him directly.
Visit OICR's Collaborative Research Resources directory for more opportunities to collaborate with OICR researchers.
Contact
Dr. Philippe Bedard
Philippe.Bedard@uhn.ca