Dr. Timothy Scholl
Investigator II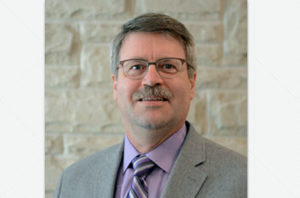 As cancer treatments become more individualized, molecular imaging is becoming an increasingly valuable tool to characterize tumours and their response to a specific therapy. Research underway by a group led by Dr. Timothy Scholl at the Imaging Research Laboratories of the Robarts Research Institute is focusing on developing an emergent technique for molecular imaging with magnetic resonance. Using specialized equipment, 13C-enriched endogenous compounds can be magnetized in vitro to a very high degree for injection as novel contrast agents for pre-clinical magnetic resonance imaging. The "hyperpolarized" compound and its metabolites are spatially and temporally imaged to produce a map comparing aspects of cellular metabolism between healthy and diseased tissue. This innovative form of molecular imaging is being used to develop biomarkers for cancer detection, tumour characterization, and monitoring tumour response to treatment.
Current affiliations
Investigator II, OICR;
Assistant Professor, Medical Physics (Cross Appointment), Department of Physics and Astronomy, Western University;
Assistant Professor, Medical Biophysics, Department of Medical Biophysics, Western University;
Associate Scientist, Magnetic Resonance Imaging, The University of Western Ontario Imaging Research Laboratories, Robarts Research Institute (RRI);
Select publications
Alford JK, Rutt BK, Scholl TJ, Handler WB, Chronik BA
Delta relaxation enhanced MR: obtaining order of magnitude increases in the activation-specificity of molecular probes through R1 dispersion imaging
Reson Med. 2009; 61:796-802
---
Alford JK, Scholl TJ, Handler WB, Chronik BA
Design, construction, interfacing and benchmarking of a prototype high-power B0 insert coil for field-cycled imaging in a 1.5T superconducting MRI system
Concepts in Magn Reson B: Magn Res Eng. 2009; 35B:1-10.
---
Bindseil GA, Handler WB, Scholl TJ, Gilbert KM, Chronik BA
First hybrid images from a combined PET and field-cycled MRI system
Proceedings of the ISMRM 17th Scientific Meeting, Honolulu. 2009:590
---
Gilbert KM, Scholl TJ, Handler WB, Alford JK, Chronik BA
Evaluation of a positron emission tomography (PET)-compatible field-cycled MRI (FCMRI) scanner
Magn Reson Med. 2009; 62:1017-1025
---
Recoskie BJ, Scholl TJ, Chronik BA
Discrepancy between human peripheral nerve chronaxie times as measured using magnetic and electric field stimuli: relevance to MRI gradient coil safety
Phys Med Biol. 2009; 54:5965-5979
Previous experience and education
Research Associate, Medical Physics, Department of Physics and Astronomy, Western University;
Postdoctoral Fellow, Atomic and Molecular Physics, Western University.
PhD Physics, Department of Physics and Astronomy, Western University.
Related links
Collaboration and contact
Darlene Goodine
Administrative Assistant
dgoodine@robarts.ca
Dr. Scholl welcomes collaboration. Contact him at tscholl@robarts.ca for more information.