Patient and Family Advisory Council
The Ontario Institute for Cancer Research (OICR) is proud to be establishing a Patient and Family Advisory Council (PFAC). The OICR PFAC will be the patient-focused advisory body for the Institute and will have a critical role in helping it become a patient-partnered organization.
The OICR PFAC will co-develop the first OICR-wide patient partnership plan, identify and prioritize patient partnership opportunities within OICR, and advise on how to implement and measure patient partnership activities.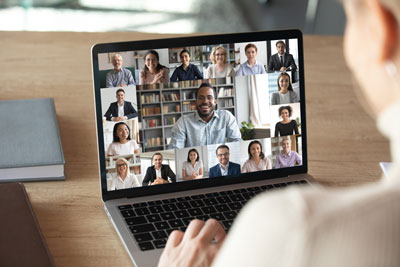 OICR PFAC meetings will be held virtually, with regular communication by email. The OICR PFAC will advise the Senior Director, Strategy and Performance and the Lead, Patient Partnerships and New Initiatives. OICR PFAC members will receive orientation and basic training in the research conducted and supported by OICR.
Patient partners, their family members and their caregivers with cancer experiences, strong interest in cancer research and a background in patient partnership are invited to apply. If you are interested in being a part of the OICR PFAC, please complete the online application by February 22, 2021.
The OICR PFAC seeks to reflect the diversity of the cancer patient population of Ontario. Positions are open to residents of Ontario. OICR PFAC membership is not available to OICR employees.
If you have any questions or would like more information, please contact Justin Noble at justin.noble@oicr.on.ca.
---
All information submitted will be handled according to OICR's Privacy Policy and these Terms and Conditions.