Introduction
What we do
More than one in 10 people with cancer are born with a change in their genes (called mutations) that makes them more likely to get cancer. Mutations can pass from parents to their children, causing hereditary cancers. 
The Ontario Hereditary Cancer Research Network (OHCRN) is a new program that will collect information on people who have a higher chance of getting cancer due to their genetics. Our goal is to get better at finding cancers earlier in people who are high risk, when cancers are easier to treat. OHCRN will also better connect patients with researchers, clinical trials and support groups.
Why we do it
People with hereditary cancer often see many doctors and have frequent screening. This is important so that cancer can be detected and treated as early as possible. But sometimes it is hard for doctors to know the best way to care for people with inherited cancer. Access to more information would help.
This is why we are creating the OHCRN registry, a record to keep information about a patient, their genes and any cancers they develop. The information that we collect will be used to help us learn more about hereditary cancers. It can also help us better understand cancer in general.
How we do it
Adults and children who have a known gene mutation or who have had genetic testing for inherited cancer can join OHCRN. In the near future, it will be as simple as going online, giving a few basic details and consenting. 
OHCRN works with clinics, doctors and labs in Ontario. By collecting patient information into one secure central location, researchers will have access to better data and be able to better inform patient care. 
Ontario Hereditary Cancer Research Network Summary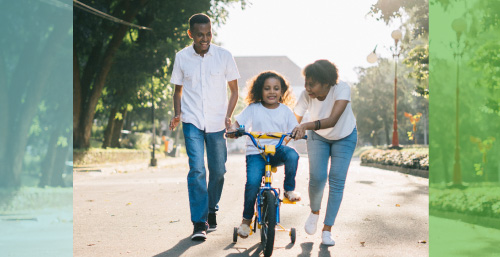 Dr. Raymond Kim, MD/PhD, FRCPC, FCCMG, FACMG
Leader, Ontario Hereditary Cancer Network, OICR
Clinician Scientist, Princess Margaret Cancer Centre
OICR Associate
raymond.kim@uhn.ca
Lauren Hughes, MS, CCGC
Program Manager, Ontario Hereditary Cancer Research Network, OICR
Genetic Counsellor
lhughes@oicr.on.ca
The Ontario Hereditary Cancer Research Network (OHCRN), hosted and funded by OICR, is the first registry of its kind in Canada and will be used to understand the biology, prevention, early detection and treatment of hereditary cancers.
Hereditary cancers are cancers that are caused by an inherited genetic mutation passed down from parent to child and comprise at least 10 per cent of all cancer cases. Those born with such a genetic mutation have a higher chance of developing certain types of cancer. With better identification and monitoring of these individuals there is a greater chance of identifying their cancers earlier and treating these cancers before they become serious.
Objectives
Identify all carriers of hereditary cancer syndromes in Ontario through , specialized cancer clinics, genetics laboratories and tumour profiling trials.
Engage the community through patient partnerships, healthcare institution collaborations and advocacy groups.
Review and update surveillance guidelines for carriers of hereditary cancer syndromes in collaboration with patients and advocates.
Enable genomics and gene discovery for carriers of hereditary cancer syndromes. Information gleaned here will be transferable to other non-hereditary forms of cancer.
Patients with hereditary cancer syndromes are scattered across Ontario, negatively impacting some patients' ability to access care (such as cancer screening and treatment) and creates a barrier for researchers. OHCRN will facilitate enrollment into various clinical trials, access to precision therapy, and provide an opportunity for Ontario patients to access the highest standard of care, regardless of their geographical location in the province. Information from individuals with hereditary cancer syndromes can also be used to understand the biology, prevention, early detection and treatment of all cancers.
Opportunities to Collaborate
OHCRN is open to partnerships and collaborations with institutions across Ontario.
Looking Ahead
Receive the latest news, event invites, funding opportunities and more from the Ontario Institute for Cancer Research.