PanCuRx Summary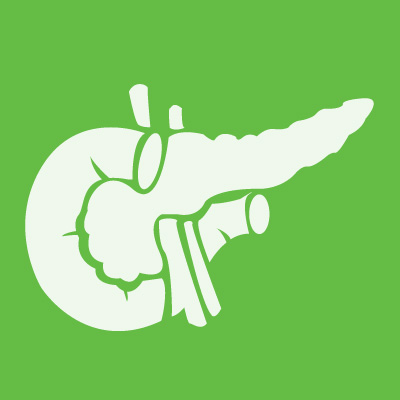 Seeks to generate new knowledge about genetic and biologic subsets of disease, mechanisms of tumorigenesis and precision medicine options.
Goal
The goal of the PanCuRx TRI is to seek solutions to the high fatality rate of pancreatic adenocarcinoma (PDAC), the most common type of pancreatic cancer, by generating new knowledge about the genetics and biology of the disease, mechanisms of how tumours grow and tailored treatment options.
Problem
PDAC is the fourth leading cause of cancer death in Canada and is expected to become the second-leading cause of cancer death within the next decade. The current five-year survival rate of eight per cent is the lowest of all epithelial cancers. There are major clinical challenges to treating the disease, including the fact that PDAC spreads to other parts of the body early so surgical removal of the tumour benefits few patients, that PDAC has proven relatively resistant to systemic therapies such as chemotherapy and that there has been limited benefit from the use of newer molecular targeted agents.
Approach
The PanCuRx TRI has been funded for two years and has been renewed for two more years. Already the PanCuRx team created the world's first resource of tumour-purified PDAC whole genomes, which has made genomic analysis of the disease far easier. As a result, more than 200 PDAC samples, with combined clinical annotation, have been successfully sequenced and analyzed. The resulting clinical genomic resource created from this data has led to multiple new findings that have established a framework to better understand PDAC biology and lays the foundation for new genomic approaches to better understanding the disease. The team also launched a clinical trial called COMPASS (Comprehensive Molecular Characterization of Advanced Ductal Pancreas Adenocarcinoma for Better Treatment Selection: A Prospective Study), which is recruiting patients with advanced PDAC (both locally advanced and metastatic) at The Princess Margaret Cancer Centre (PM). The study uses the molecular results from individual patient tumours to guide selection of better second line treatment on a case-by-case basis. The primary objective of the initial study was to assess the feasibility of collecting tumour materials from patients with advanced PDAC and delivering results within 56 days of biopsy. Having achieved this objective, an initiative is now underway to expand the trial in the Greater Toronto Area and to other cancer centres across Canada.
Patient Impact
Pancreatic cancer is one of the most deadly forms of cancer and outcomes have not improved in four decades. The PanCuRx initiative is providing a better understanding of the disease and actively applying new knowledge to cancer patients through clinical trials. This knowledge will help to improve quality of life and prolong survival for pancreatic cancer patients worldwide.
Looking Ahead
Receive the latest news, event invites, funding opportunities and more from the Ontario Institute for Cancer Research.