Ontario Tumour Bank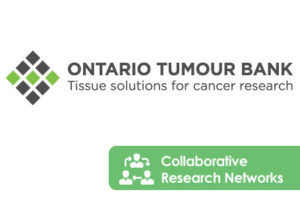 The Ontario Tumour Bank is a province-wide biorepository and data bank focused on collection of tumour-related human biospecimens. It provides academic and industry cancer researchers with a diverse selection of high quality tumour-related specimens and derivatives accompanied with de-identified annotated clinical data. Currently four academic teaching hospitals across Ontario are participating: Kingston General Hospital, London Health Science Centre, St. Joseph's Healthcare Hamilton and The Ottawa Hospital. Dedicated tumour bank staff at each hospital collect samples and clinical data from over 35 disease sites, from participating donors, while following a stringent set of procedures and ethical guidelines.
Samples
Fresh Frozen Tumour Tissue and Matching Normal Adjacent Formalin-fixed;
Paraffin Embedded;
Plasma;
Buffy Coat;
Circulating Nucleic Acid Plasma.
Derivative products
RNA;
DNA;
Tissue Microarrays.
Website
If you are looking for samples or for more information about the Ontario Tumour Bank visit ontariotumourbank.ca.