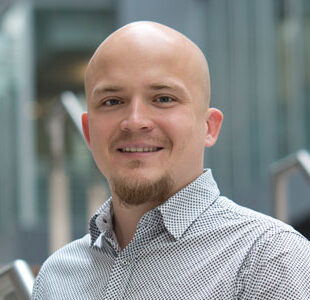 Contact
Dr. Jüri Reimand
Mid-Career Investigator
Mid-Career Investigator
Current cancer research routinely generates large-scale datasets, however understanding the data remains a great challenge. Dr. Reimand's lab develops and applies computational and machine learning methods to analyze molecular pan-cancer datasets and interpret these in the context of biology and patient information. The major areas of research include driver and passenger mutations of the cancer genome, multi-omics data integration using biological pathways and molecular interaction networks, and discovery of innovative molecular biomarkers.
Experience & Education
Investigator I, OICR
Postdoctoral Fellow, Donnelly Centre for Cellular and Biomolecular Research, University of Toronto
Marie Curie Pre-doctoral Research Fellow, EMBL, European Bioinformatics Institute
PhD, Computer Science, University of Tartu, Estonia
M.Sc., Computer Science, University of Tartu, Estonia
Postdoctoral fellow, Donnelly centre, University of Toronto
PhD, computer science, University of Tartu
Current Affiliations
Mid-Career Investigator, OICR
Assistant Professor, Department of Medical Biophysics, University of Toronto
Opportunities to Collaborate
Pathway and network analysis
Cancer driver discovery
Mutation analysis
Visit OICR's Collaborative Research Resources directory for more opportunities to collaborate with OICR researchers.
Tools & Software
g:Profiler -a web server for functional interpretation of gene lists
ActiveDriver – a computational method for identifying 'active' sites in proteins
Looking Ahead
Receive the latest news, event invites, funding opportunities and more from the Ontario Institute for Cancer Research.