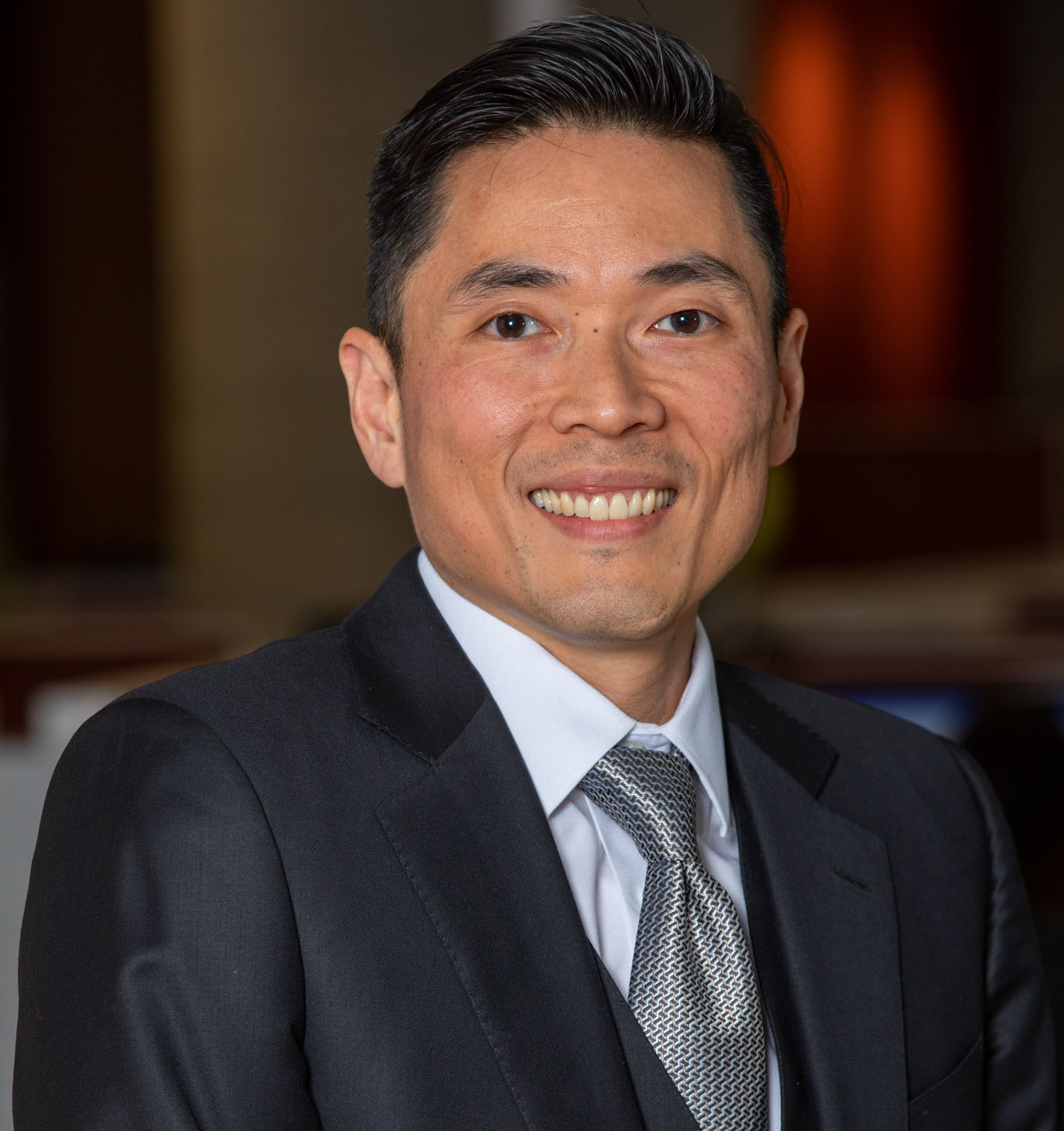 Contact
Dr. Raymond Kim
Leader, Ontario Hereditary Cancer Research Network
OICR Associate
Leader, Ontario Hereditary Cancer Research Network
OICR Associate
Dr. Raymond Kim leads OICR's Ontario Hereditary Cancer Research Network (OHCRN). OHCRN aims to identify all Ontario hereditary cancer carriers and discover new mechanisms of cancer development. This includes the biology, prevention, early detection and precision cancer treatment of germline carriers which can also be applied to all cancer patients.
Dr. Raymond Kim is a Medical Geneticist with a large clinical practice comprising of hereditary cancer syndromes and chairs the CCMG Canada-wide Cancer Genetics and Genomics (C2G2) community of practice. Dr. Kim's research interests involve the integration of novel genomic technologies in clinical care including whole genome sequencing and cell free DNA.
Experience & Education
FCCMG, FACMG, Medical Genetics and Genomics, Hospital for Sick Children
FRCPC, Internal Medicine, University of Toronto
MD/PhD, Medical Biophysics, University of Toronto
Current Affiliations
Leader, Ontario Hereditary Cancer Research Network, OICR
Staff Medical Geneticist, Princess Margaret Cancer Centre, Sinai Health System, Hospital for Sick Children
Associate Professor of Medicine, University of Toronto
Medical Director, Familial Cancer Clinic and Cancer Early Detection, Princess Margaret Cancer Centre
Select Publications
Maani N, Panabaker K, McCuaig JM, Buckley K, Semotiuk K, Farncombe KM, Ainsworth P, Panchal S, Sadikovic B, Armel SR, Lin H, Kim RH. Incidental findings from cancer next generation sequencing panels. NPJ Genom Med. 2021 Jul 19;6(1):63. doi: 10.1038/s41525-021-00224-6. PMID: 34282142; PMCID: PMC8289933.
Norman ML, Malcolmson J, Randall Armel S, Gillies B, Ou B, Thain E, McCuaig JM, Kim RH. Stay at home: implementation and impact of virtualising cancer genetic services during COVID-19. J Med Genet. 2020 Oct 16:jmedgenet-2020-107418. doi: 10.1136/jmedgenet-2020-107418. Epub ahead of print. PMID: 33067353.
Salama Y, Albanyan S, Szybowska M, Bullivant G, Gallinger B, Giles RH, Asa S, Badduke C, Chiorean A, Druker H, Ezzat S, Hannah-Shmouni F, Hernandez KG, Inglese C, Jani P, Kaur Y, Krema H, Krimus L, Laperriere N, Lichner Z, Mete O, Sit M, Zadeh G, Jewett MAS, Malkin D, Stockley T, Wasserman JD, Xu W, Schachter NF, Kim RH. Comprehensive characterization of a Canadian cohort of von Hippel-Lindau disease patients. Clin Genet. 2019 Nov;96(5):461-467. doi: 10.1111/cge.13613. Epub 2019 Aug 6. PMID: 31368132.
McCuaig JM, Stockley TL, Shaw P, Fung-Kee-Fung M, Altman AD, Bentley J, Bernardini MQ, Cormier B, Hirte H, Kieser K, MacMillan A, Meschino WS, Panabaker K, Perrier R, Provencher D, Schrader KA, Serfas K, Tomiak E, Wong N, Young SS, Gotlieb WH, Hoskins P, Kim RH; BRCA TtoT Community of Practice. Evolution of genetic assessment for BRCA-associated gynaecologic malignancies: a Canadian multisociety roadmap. J Med Genet. 2018 Sep;55(9):571-577. doi: 10.1136/jmedgenet-2018-105472. Epub 2018 Jul 24. PMID: 30042185; PMCID: PMC6119348.
Villani A, Shore A, Wasserman JD, Stephens D, Kim RH, Druker H, Gallinger B, Naumer A, Kohlmann W, Novokmet A, Tabori U, Tijerin M, Greer ML, Finlay JL, Schiffman JD, Malkin D. Biochemical and imaging surveillance in germline TP53 mutation carriers with Li-Fraumeni syndrome: 11 year follow-up of a prospective observational study. Lancet Oncol. 2016 Sep;17(9):1295-305. doi: 10.1016/S1470-2045(16)30249-2. Epub 2016 Aug 5. PMID: 27501770.
Looking Ahead
Receive the latest news, event invites, funding opportunities and more from the Ontario Institute for Cancer Research.