The Ontario Institute for Cancer Research (OICR) is pleased to announce two changes to our current executive team that will enhance OICR's ability to deliver on its translational research goals, strengthen connections with the cancer research and cancer care delivery communities and maintain strong financial oversight for OICR and FACIT and their downstream companies.
Effective immediately, Dr. Christine Williams is the new Executive Vice President (EVP) of OICR and Head of Implementation Science and Ms. Jeanette Dias-D'Souza is Senior Vice President (SVP), Corporate Services and Group Chief Financial Officer of OICR and FACIT.
"Under OICR's new Strategic Plan there is even greater emphasis on ensuring important Ontario discoveries are translated into innovations that can help patients in the clinic," said Dr. Laszlo Radvanyi, President and Scientific Director of OICR. "These changes to the executive team will make OICR stronger and more responsive to the needs of the Ontario cancer research community, providing new outreach services and support, in particular with the health system. Our goal is to expedite implementation of research innovations into cancer care, ensuring Ontario remains a leader in cancer research and patient outcomes."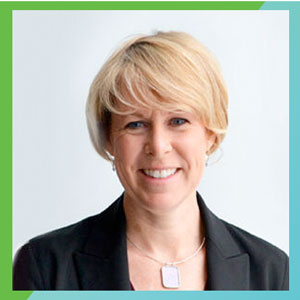 As EVP, Christine Williams will play a crucial role in running OICR's programs and overseeing all OICR functions, second to the President and Scientific Director. The EVP will represent OICR within the cancer community, working with leaders of provincial and national partner organizations, including government, and hold increased internal responsibilities for executive management.
As Head of the new program area of Implementation Science, Williams will play a key role in the realization of OICR's new research strategy, which supports the development of more precision medicine tools and their adoption in the clinic. In this role, Williams will be helping to develop effective pathways to facilitate the testing and adoption of new diagnostics and therapeutics in the Ontario cancer care system, while linking translational research conducted and supported by OICR and our collaborators with health system implementation. She will also engage high-level executives and decision-makers at organizations like Ontario Health (Cancer Care Ontario) and the Ontario Ministry of Health, linking them with the clinical, research and patient communities in order to better facilitate and accelerate implementation of our research innovations. In addition, she will be engaging with partners at cancer agencies and pan-Canadian health organizations to develop evidence frameworks that are needed to define the value of new innovations. These standardized decision-making frameworks will support the adoption of more precision medicine innovations in the Ontario cancer care system and will result in harmonized, national standards for use by other provincial cancer agencies.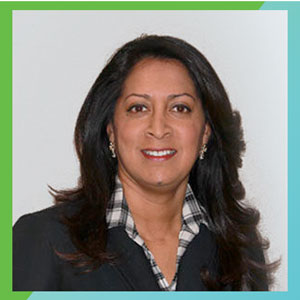 As Senior Vice President, Corporate Services and Group Chief Financial Officer of OICR and FACIT, Jeanette Dias D'Souza will hold broad and diverse governance and compliance responsibilities as well as overseeing the finances of multiple companies, new deals and investments, and managing and investing new funding sources. This will provide additional accountability for OICR and FACIT finances and support in fulfilling OICR's financial accountability requirements. Jeanette will also lead major new projects that will enhance service, save costs, embrace best practices and mitigate risks for OICR and FACIT.
Both Christine and Jeanette will also continue to oversee their current portfolios of work.
"On behalf of myself and everyone at OICR I thank both Christine and Jeanette for their significant contributions to OICR to date, and congratulate them both on these exciting new roles that will help OICR better serve the community and deliver exciting new innovations to Ontario's cancer patients," said Radvanyi.