Dr. Gregory Pond
Investigator II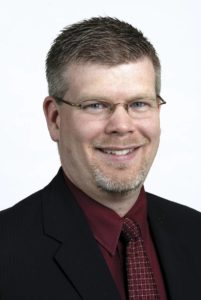 Cancer clinical trials have evolved rapidly in recent years as investigators integrate an expanding body of knowledge into the design and analysis of clinical trials. Coupled with an increased importance on efficiency and availability of large data warehouses, there is an even greater need for identifying and using appropriate statistical methodologies. The focus of Dr. Gregory Pond's research interests is in the statistical methodologies and analysis of cancer clinical trials, with an aim to facilitate the translation of scientific discoveries into the clinic.
Current affiliations
Investigator II, OICR;
Associate Professor, Department of Oncology, McMaster University;
Research Scientist, Escarpment Cancer Research Institute;
Faculty Biostatistician, Ontario Clinical Oncology Group (OCOG).
Research interests
Clinical trials;
Biostatistics;
Big data;
Survival methodology.
Select publications
Sonpavde G, Pond GR, Rosenberg JE, Bajorin DF, Choueiri TK, Necchi A, Di Lorenzo G, Bellmunt J.
Improved 5-factor prognostic classification of patients receiving salvage systemic therapy for advanced urothelial carcinoma. 
J Urol. 2016; 195(2):277-82.
Pond GR, Sonpavde G, de Wit R, Eisenberger MA, Tannock IF, Armstrong AJ.
The Prognostic Importance of Metastatic Site in Men with Metastatic Castration-resistant Prostate Cancer. 
Eur Urol. 2014; 65(1):3-6.
O'Leary E, Seow H, Julian J, Levine M, Pond GR.
Data collection in cancer clinical trials: Too much of a good thing? 
Clin Trials. 2013; 10(4):624-32.
Pond GR, Abbasi S.
Quantitative evaluation of single-arm versus randomized phase II cancer clinical trials.
Clin Trials. 2011; 8(3):260-9.
Pond GR.
Statistical issues in the use of dynamic allocation methods for balancing baseline covariates.
Br J Cancer. 2011; 104(11):1711-5.
Gan HK, Grothey A, Pond GR, Moore MJ, Siu LL, Sargent D.
Randomized Phase II Trials: Inevitable or Inadvisable?
J Clin Oncol. 2010;28(15):2641-7.
See Dr. Pond's recent publications on PubMed.
Previous experience and education
PhD, Biostatistics, University of Toronto;
M.Sc., Statistics, Simon Fraser University (SFU);
Senior P.Stat., Accredited as Professional Statistician, Statistical Society of Canada;
Biostatistician, Princess Margaret Cancer Centre;
Biostatistician, Mayo Clinic.
Related links
McMaster University Faculty Page – Dr. Gregory Pond
Ontario Clinical Oncology Group
Escarpment Cancer Research Institute
Opportunities to collaborate
To collaborate with Dr. Pond, please contact him directly.
Visit OICR's Collaborative Research Resources directory for more opportunities to collaborate with OICR researchers.
Contact
Dr. Gregory Pond
gpond@mcmaster.ca