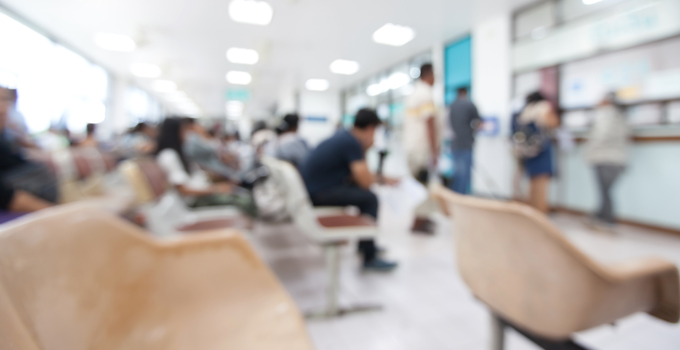 Dr. Lorraine Lipscombe investigates why the 20 per cent of cancer patients with diabetes often experience worse outcomes
Several studies show that health outcomes – such as overall survival and preventable hospitalizations – are worse for cancer patients who also have diabetes. However, the reasoning behind this disparity is unclear. Dr. Lorraine Lipscombe, an endocrinologist at Women's College Hospital and Diabetes Canada Investigator Award holder, is investigating why these differences exist and what we can do to avoid preventable complications.
"Diabetes has been shown to not only increase the risk of developing cancers, but it's associated with more aggressive cancers and poorer overall survival," says Lipscombe. "We need to find ways to ensure that patients with diabetes receive the necessary care required to manage their complex disease."
Over the last four years, OICR and Cancer Care Ontario's Health Services Research Network (OICR-CCO HSRN) has supported Lipscombe as she investigates the challenges that patients face with multiple health conditions. Lipscombe leverages Ontario's healthcare administrative databases, including physician claims, hospital records and prescription records, to identify areas in which our healthcare system can improve.
Among several findings, her early research found that despite being more engaged with the healthcare system, diabetic women get fewer screening mammograms and present with more advanced-stage breast cancer. This means that some patients with diabetes could be missing cancer at its earlier stages when it is more treatable.
"Managing a chronic disease like diabetes requires a lot of time and effort, which may distract from other health concerns like cancer," says Lipscombe. "As health care providers, we need to ensure that people living with diabetes are adequately screened for cancers so that they can have a better chance of preventing and curing the disease."
Lipscombe's recent work has also shown that after a diabetic patient receives a cancer diagnosis, they have an increased risk of preventable complications including soft tissue infections, foot ulcers, cardiovascular events and hospitalizations which could be avoided. These findings, published in JNCI Cancer Spectrum, show that a patient's cancer care may be interrupting diabetes control and that better diabetes care is needed during this vulnerable period.
"We've zeroed in on the one-year period after a cancer diagnosis and identified that this is a time where we can really improve care," says Lipscombe. "This is one way in which we've demonstrated where the gaps are. Now, we're working on finding new solutions."
Lipscombe has contributed to the development of clinical practice guidelines for the prevention and management of diabetes in Canada, published by Diabetes Canada. Her work continues to inform both patients and care providers across Ontario.
Lipscombe's project is one of the six research projects funded through OICR and Cancer Care Ontario's Health Services Research Network (OICR-CCO HSRN). OICR-CCO HSRN supports research that informs the delivery of cancer services and ensures appropriate dissemination of health service innovations. OICR's Scientific Secretariat is currently evaluating applications for OICR-CCO HSRN's third cycle of funding and new funded projects will be announced in early 2019. For more information, please visit https://oicr.on.ca/funding-opportunities/ or https://oicr.on.ca/research-portfolio/health-services-research/.