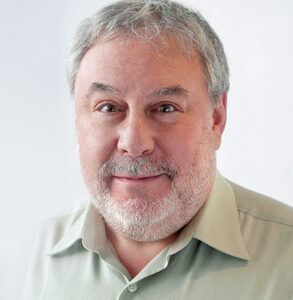 Contact
Co-Program Director, Imaging Program
Dr. Martin Yaffe's research is directed toward development and improvement of imaging techniques for the earlier detection, diagnosis and treatment of cancer, with a strong focus on breast cancer. His team is also interested in methods for analyzing image patterns to predict breast cancer risk and using these as tools to study the causes of breast cancer and to help develop preventive measures.
His team has established a comprehensive program in biomarker imaging research, which includes development of new techniques for 3D pathology including whole mount large format tissue slides development and analysis. These techniques are used for validation of new in vivo imaging methods, as well as for investigating approaches to improving accuracy of pathology, and adding prognostic and predictive information in management of cancer.
Currently the effort of the laboratory is largely focused on developing biomarker multiplexing techniques in cancer studies to examine molecular changes in different areas of the tumours and to define the extent of cancer heterogeneity by characterizing each clone with biomarker signatures, as well as investigating potential functional relationships between them. This information could also be used to further delineate subtypes of cancers for developing treatments that can target heterogeneous tumours. In this area we are currently involved in collaborative projects developing biomarker panels for ductal carcinoma in situ (DCIS), ovarian cancer and immune checkpoint inhibitors.
The two main foci of Yaffe's research are integrated in a number of radiomics and radiogenomics studies that compare biomarker and molecular signatures of tumour cells and microenvironment with imaging biomarkers derived from medical breast images.
Yaffe's lab made fundamental contributions to the technical development and clinical evaluation of digital mammography and to the establishment of mammographic density as risk predictors both for breast cancer and for the likelihood that a cancer will be missed at mammography screening. Yaffe is part of the leadership team of TMIST, a randomized trial of digital breast tomosynthesis for earlier detection of potentially lethal breast cancers.
Experience & Education
Program Director, Smarter Imaging Program, OICR
Co-Program Director, Imaging Translation Program, OICR
Associate Professor, Departments of Radiology and Medical Biophysics, University of Toronto
Senior Scientist Physics Division, the Ontario Cancer Institute, University Health Network
Consultant Physicist, St. Michael's Hospital, Toronto
Consultant Physicist: National Cancer Institute of Canada, National Breast Screening Study, Ontario Breast Screening Program
PhD, Medical Biophysics, University of Toronto
Current Affiliations
Program Director, Imaging Program, OICR
Tory Family Chair in Cancer Research
Professor, Departments of Medical Biophysics and Medical Imaging, University of Toronto
Senior Scientist, Sunnybrook Research Institute (SRI)
Select Publications
Sun L, Wang D, Zubovits JT, Yaffe MJ, Clarke GM. An improved processing method for breast whole-mount serial sections for three-dimensional histopathology imaging. Am J Clin Pathol. 2009;131(3):383-92.
Clarke GM, Zubovits JT, Shaikh KA, …, Yaffe MJ. A novel, automated technology for multiplex biomarker imaging and application to breast cancer. Histopathology. 2014;64(2):242-55.
Clarke GM, Holloway CMB, Zubovits JT, …, Yaffe MJ. Whole-mount pathology of breast lumpectomy specimens improves detection of tumour margins and focality. Histopathology. 2016;69(1):35-44.
See Dr. Yaffe's recent publications on Pubmed or on Google Scholar.
Research Areas
Disease Areas
Awards
University of Manitoba, Doctor of Science Honora Causa, 2018
Odette Cancer Program, Sunnybrook Health Sciences Centre, Edmond Odette Prize for Innovation and Technology in Cancer Care, 2017
Physics in Medicine and Biology, Top 25 most important publications in 60 years
Order of Canada, Member, July 1, 2015
The Society of Breast Imaging, Honorary Fellow, 2014
Canadian Breast Cancer Foundation, Cause Leadership Award, April, 2011
Tory Chair in Cancer Research, 2007
Opportunities to Collaborate
Dr. Yaffe welcomes collaborators in many areas of research that involve the development of more accurate quantitative techniques, validation of novel medical imaging methods and design of new therapies including:
Whole mount technique development
Biomarker panel multiplexing
Intelligent image analysis tools
Imaging/pathology correlation for imaging clinical trials and pilot projects
To collaborate with Dr. Yaffe, please contact him directly.
Visit OICR's Collaborative Research Resources directory for more opportunities to collaborate with OICR researchers.
Tools
Various display and analysis tools for:
3D image reconstruction of slide images – this includes corrections for distortion
Interactive 3D image display and analysis
Colour calibration: Pipeline for the correlation of 3D in vivo imaging to histopathology
Software
Cumulus 6 and Cumulus V Software for quantitative assessment of breast density. Used worldwide
DMISTIFIER – software for measurement of image quality of digital radiographs
Software for Quality Control for large mammography screening programs
Software for Quality Control in a large randomized study of breast tomosynthesis
Other Achievements
Founder of two start-up companies: Volpara Solutions and Mammographic Physics Inc.
Patent # 4,638,502, January 20, 1987
"Anthropomorphic Phantoms"
Patent #8,120,683 B1
"High resolution digital imaging apparatus"
Patent # 7,286,632, October 23, 2007
"Method and apparatus for measuring the thickness of compressed objects"
Patent # A61B6/00; A61B6/03; A61B6/12 Dec 30, 2015
"Systems and methods for generating an imaging biomarker that indicates detectability or conspicuity of lesions in a mammographic image"
Disclosure "Rapid-Setting Adhesive Hydrogel to Support Rapid Grossing and Hypersampling of Large Surgical Specimens" (2012)
Disclosure "Tissue Slicing Mould for Rapid Grossing and Hypersampling of Large Surgical Specimens"(2012)
Looking Ahead
Receive the latest news, event invites, funding opportunities and more from the Ontario Institute for Cancer Research.