Informatics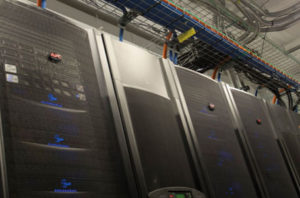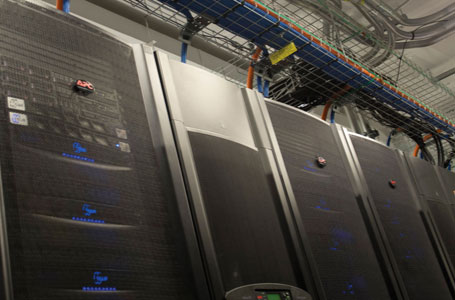 The Informatics Program develops new algorithms, software, databases, visualization tools and other necessary components to interpret the large and complex datasets being generated by OICR's cancer research programs. Our resources and expertise are shared with the Ontario cancer research community, with the goal of accelerating cancer research and bringing treatments to the clinic faster.
Our mission is to advance the knowledge and treatment of cancer through computational biology.
Our research objectives are to:
Gain new and deeper understanding of cancer biology through the application of computational and data-intensive techniques;
Develop information systems that apply this understanding to cancer clinical care;
Harmonize and disseminate large cancer-related data sets;
Train the next generation of computational biologists to work on cancer-related problems;
Foster efficiency, communication and collaboration within and among Informatics, OICR and the wider community.
Program Director
Dr. Lincoln Stein
Program Director and Principal Investigator, Informatics Program
Interim Scientific Director, Ontario Institute for Cancer Research
Principal Investigators and Directors
Program expertise and capabilities
Principal investigators and senior scientists in the Informatics Program have a broad set of research interests and expertise, ranging from open research and reproducibility, to software development for big data, algorithm development for long-read sequences, biomarker discovery, viral detection, and population-based genomics approaches to cancer, as well as pathway and network analysis. While the Informatics Program's research activities and expertise focus on cancer, they also have broader application in genomic research.
Projects
The Informatics Program is involved in a wide variety of research projects. The Program plays both leadership and collaborative, scientific roles in many cancer research projects, with a strong mandate to output to the scientific community open-source and open-access data, tools and resources.
Projects under and related to our ICGCmed Strategic Initiative include:
Projects under and related to our Big Data Analytics Strategic Initiative include:
Canadian Prostate Cancer Genome Network (CPC-GENE), a project aimed at understanding the prostate cancer genome to better predict treatment failure for intermediate risk prostate cancers;
PRONTO, a pan-Canada research project to rapidly develop novel diagnostic markers for early prostate cancer;
Canadian Data Integration Centre (CDIC), which supports large scale genomics projects on population-wide and clinical cohorts, and provides analytical and bioinformatics support through access to the software and analytic systems needed to collect and harmonize diverse health and lifestyle data, analyze it and electronically publish the results. Researchers can request access and services for their project needs;
ICGC-TCGA DREAM Somatic Mutation Calling Challenge, which provides global coordination of benchmarking algorithms for analyzing cancer genomes.
As well, we also maintain active research efforts in many seminal, open-source, open-access community resources including:
Data, Software and Tools
Opportunities to collaborate
The Informatics Program is open to and encourages research collaborations. Please contact any of the Principal Investigators or visit the OICR Collaborative Research Resources section for more information on how the Informatics Program can assist you.
News
Find out more about what's happening in Informatics at OICR News.
Contact
Informatics Program Manager
Dr. Michelle Brazas
michelle.brazas@oicr.on.ca
Telephone: 416-673-8502
Mobile: 416-357-6687