Genome Informatics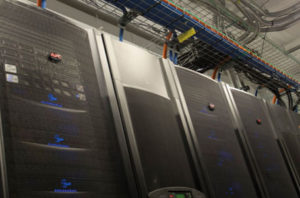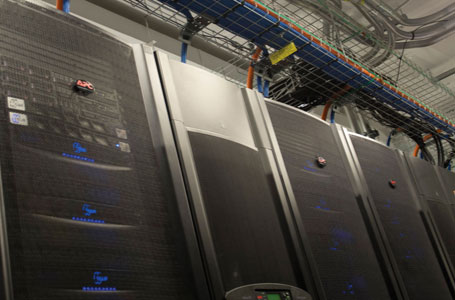 The Genome Informatics Program develops new software, databases and other necessary components to store, organize and compute over the large and complex datasets being generated by OICR's cancer research programs. Our resources and expertise are shared with the Ontario cancer research community, with the goal of accelerating cancer research and bringing treatments to the clinic faster.
Our mission is to advance the knowledge and treatment of cancer by facilitating computation on big cancer datasets.
Our research objectives are to:
Develop information systems that inform and apply our understanding of cancer biology to cancer clinical care
Harmonize and disseminate large cancer-related data sets
Train the next generation of software engineers to work on cancer-related big data problems
Through technology, foster efficiency, communication and collaboration within and among Genome Informatics and Computational Biology, OICR and the wider community
Articulate and translate Genome Informatics' achievements and impacts
Leadership
Dr. Christina Yung
Director, Genome Informatics, OICR
Dr. Vincent Ferretti
Associate
Mr. David Sutton
Director IT and Information Security Officer
Program expertise and capabilities
Principal investigators and directors in the Genome Informatics Program have a broad set of interests and expertise, ranging from high-performance computing and data portals, to software development for big data. While our computational activities and expertise focus on cancer, they also have broader application in genomic research. For example, Genome Informatics oversees the development of multiple websites for various Canadian and International research projects, such as the Ontario Health Study and the NCI Genomic Data Commons.
Projects
The Genome Informatics Program is involved in a wide variety of informatics projects. We play both leadership and collaborative, scientific roles in many large-scale computational initiatives, with a strong mandate to output to the scientific community open-source, open-access data, tools and resources.
Projects under the Genome Informatics Program include:
The International Cancer Genome Consortium (ICGC), where IBC housed the ICGC Secretariat and designed, built and maintained the ICGC Data Coordination Centre (ICGC DCC), a portal providing tools for visualizing, querying and downloading the data released by ICGC consortium members;
Genome Data Commons, a unified data repository supporting the data sharing of several cancer genome programs at the NCI, including The Cancer Genome Atlas (TCGA).
Gabriella Miller Kids First Data Resource Portal, a unique research resource for childhood cancer and structural birth defects funded by the NIH and built by OICR in collaboration with the Children's Hospital of Philadelphia.
Cancer Genome Collaboratory is a unique compute cloud-based biomedical research resource designed to make the extensive genomic holdings of the ICGC project available in convenient form to the cancer research community. Researchers can create a project and request an account on the compute cloud; and
Dockstore, developed by the Cancer Genome Collaboratory, is an open platform for sharing Docker-based tools described with the Common Workflow Language used by the Global Alliance for Genomics and Health (GA4GH).
Human Cancer Models Initiative, in an international consortium that is generating novel human tumor-derived culture models, which are annotated with genomic and clinical data.
Data, software and tools
Opportunities to collaborate
The Genome Informatics Program is open to and encourages research collaborations. Please contact any of the Principal Investigators or review our Collaborative Research Resources Brochure for more information.
Further opportunities to collaborate
OICR is committed to strengthening cancer research in Ontario through collaboration and broadening access to our technology infrastructure, expertise and resources. Please visit OICR's Collaborative Research Resources directory for more opportunities to collaborate.
Program in the news
Find out more about what's happening in Computational Biology and Genome Informatics programs at OICR News.
Contact
Senior Program Manager
Dr. Michelle Brazas
michelle.brazas@oicr.on.ca
Telephone: 416-673-8502
Mobile: 416-357-6687