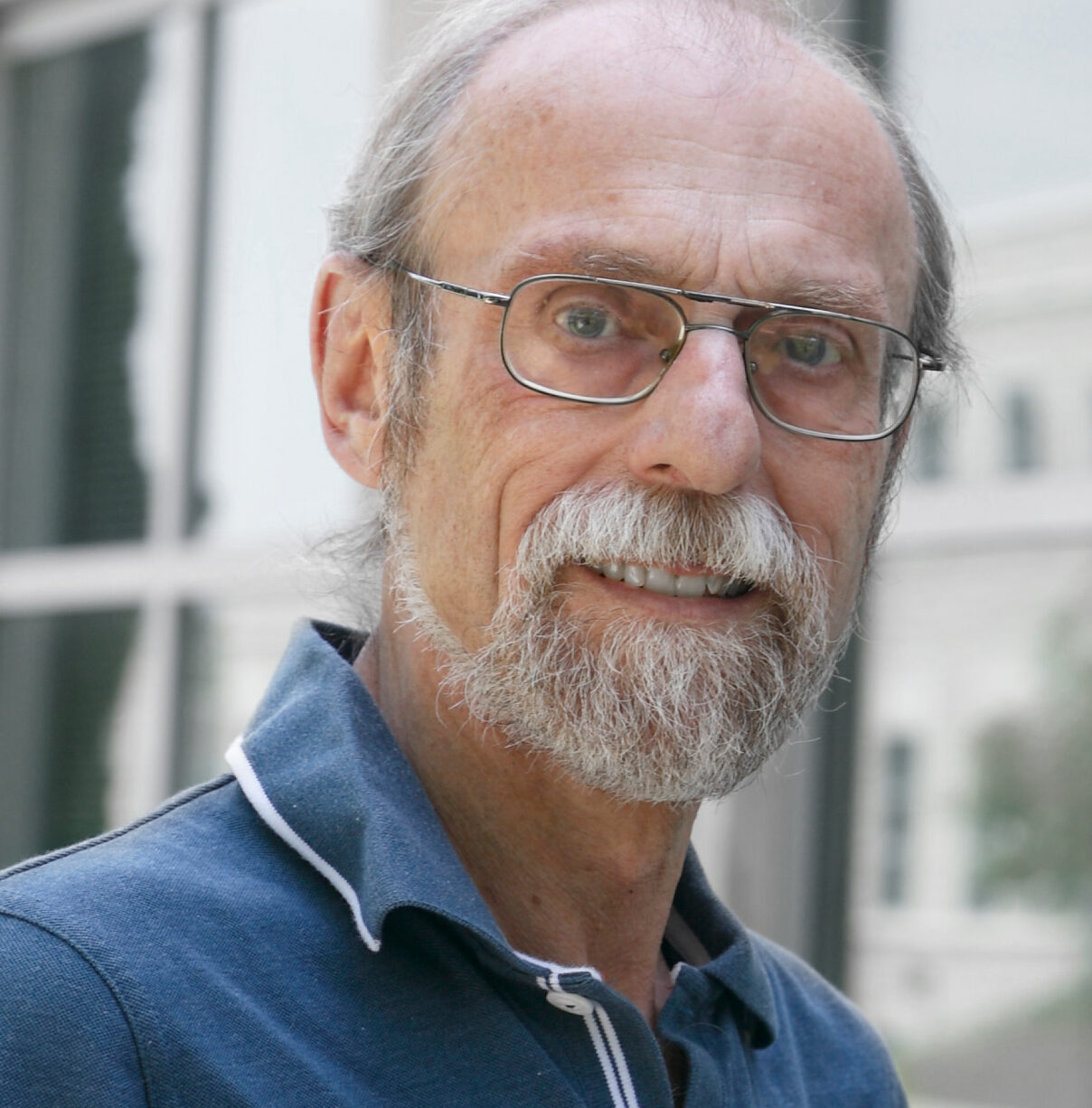 Contact
Dr. Aaron Fenster
Co-Program Director, Imaging Program
Co-Program Director, Imaging Program
Dr. Aaron Fenster is driven by the opportunity to use technological innovations to meet the challenges of cancer diagnosis and therapy needs. The broad goal of his research program is to invent, develop and translate image-guided therapy systems for minimally invasive procedures to treat prostate, breast, gynaecologic and liver cancer. These procedures require accurate guidance of needles to a tumour and ablating it with heat or radiation. Innovations from his lab meet this challenge and involve the use of three dimensional ultrasound (3D US), mechatronic systems, advanced image processing and guidance software.
Minimally invasive therapy procedures using guidance of needles to targets in the human body are challenged by inaccuracy and variability, resulting in therapy-caused complications and sub-optimal outcomes. Working with a team of engineers, physicists and physician collaborators, Dr. Fenster has addressed these challenges by pioneering 3D US technology and inventing novel mechatronic guidance systems and software for complete therapy solutions. These solutions have been translated into clinical use and to commercial companies.
Dr. Fenster's research at OICR will produce more accurate and precise therapy techniques, thereby reducing therapy-caused complications and improving outcomes for patients. They will be translated through clinical testing with clinician collaborators to the clinical community and commercial companies for global distribution.
Experience & Education
Program Director, Imaging Translation Program, OICR
Co-Program Director, Smarter Imaging Program, OICR
Director, Imaging Research Laboratories, Robarts Research Institute
Postdoctoral Fellow, Department of Medical Biophysics, University of Toronto
PhD, Medical Biophysics, Supervisor: Dr. H.E. Johns, University of Toronto
Current Affiliations
Co-Program Director, OICR Imaging Program
Chief Executive Officer and Chief Scientific Officer, Centre for Imaging Technology Commercialization
Chair, Division of Imaging Sciences, Department of Medical Imaging, Western University
Scientist, Imaging Research Laboratories, Robarts Research Institute
Associate Scientist, Lawson Health Research Institute
Professor Department of Biomedical Engineering, Western University
Professor, Department of Oncology, Western University
Professor, Department of Medical Imaging, Western University
Professor, Department of Medical Biophysics, Western University
Select Publications
See Dr. Fenster's recent publications on PubMed.
Research Areas
Disease Areas
Awards
Ontario Ministry of Research and Innovation, Premier's Discovery Award for Innovation and Leadership
Institute of Electrical and Electronics Engineers, Fellow
Canadian Foundation for Innovation, Canada Research Chair, Tier 1
Western University, Hellmuth Prize for Achievement in Research
Canadian Organization of Medical Physicists, Gold Medal Award
Fellow of the Institute of Physics
Fellow of the Canadian Academy of Health Sciences
Institute of Electrical & Electronics Engineers (IEEE), Fellow
International Organization for Medical Physics, 50 international Medical Physicists who have made an outstanding contribution to the advancement of Medical Physics over the past 50 years
Western University, Dean's Awards of Excellence for Faculty – Team Award, The Biomedical Imaging Research Centre (BIRC)
Western University, Department of Medical Imaging, Annual Award for Academic Excellence in Research
Western University, Vanguard Award for issued patent, 2016
Society of Photographic Instrumentation Engineers (SPIE), Senior Member
Western University, Medical Imaging Chair/Chief's Lifetime Achievement Award
Opportunities to Collaborate
Image-guided interventions using ultrasound, MR, CT or x-ray imaging for prostate, breast, liver gynaecologic and any other cancers
Robotic and mechatronic systems used in image-guided interventions
Segmentation and registration algorithms of organs, tumours or needle
Multi-image modality registration
Prostate, breast, and gynaecologic brachytherapy
MR-guided thermal focal ablation of prostate tumours
Visit OICR's Collaborative Research Resources directory for more opportunities to collaborate with OICR researchers.
Tools
3D ultrasound guided prostate biopsy system
3D ultrasound guided prostate therapy system
3D ultrasound guided liver tumour ablation system
3D ultrasound guided breast brachytherapy system
3D ultrasound guided gynaecologic brachytherapy system
Software
3D ultrasound acquisition and reconstruction
3D image visualization system
Guidance software for needle insertion into tissue
Image-based motion compensation
Needle segmentation
Prostate segmentation in ultrasound and MR images
MR to 3D ultrasound prostate registration
Motor control for 3D ultrasound scanning
Looking Ahead
Receive the latest news, event invites, funding opportunities and more from the Ontario Institute for Cancer Research.