OICR-supported clinical trials are using blood tests to find cancer recurrence early and inform personalized treatment strategies.

Since being diagnosed with triple-positive breast cancer at the age of 40, Adina Isenberg has been poked, prodded, sliced and scanned.
She has had surgery, radiation, hormone therapy, 12 rounds of chemotherapy and even a targeted therapy to overcome the HER2+ genetic mutation that made her tumour extra aggressive.
And while her treatment was successful and she is cancer-free more than five years later, she can never fully put cancer behind her.
"Every cancer survivor I know is afraid of recurrence," says Isenberg. "And that includes me."
Despite advancements in treating cancer that have helped shrink tumours and extended people's lives, recurrence remains a major challenge. Traces of cancer can live on – often undetectable – after treatment, and then come back even stronger than before.
In the case of diseases like HER2+ breast cancer, which makes up almost one fifth of all breast cancers, recurrence is often deadly.
But what if there was a way to find those lingering traces of cancer so that patients could be treated before recurrence took hold? And what if all it took was a blood test?
"Most people who have had cancer are used to getting poked a lot for different tests," says Isenberg. "Having one more test to alleviate some uncertainty would do wonders for patients' mental health."
OICR is determined to give cancer patients that certainty. The Institute is supporting several trials, through the Clinical Acceleration Team Awards (CATA) funding program, that are exploring if blood tests can detect early signs of cancer recurrence and point people to the best treatment to stop it.

Seeing invisible signs of cancer recurrence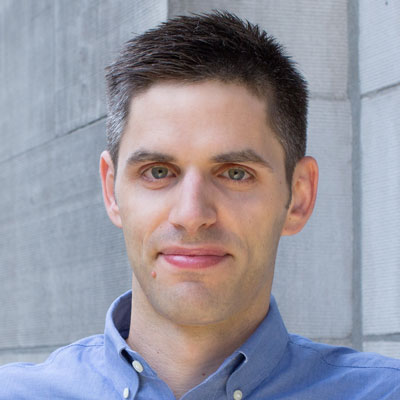 Isenberg is a patient partner for one of these CATA-supported clinical trials. Led by Dr. David Cescon, a medical oncologist and clinician scientist at University Health Network (UHN), the trial is testing whether adding targeted drug called neratinib to a HER2+ breast cancer patient's standard-of-care treatment after surgery can slow a potential recurrence.
Neratinib has already proven effective against HER2+ breast cancer. Although it is one of several HER2-targeting drugs, it is not commonly used in current treatment regimens. That's why Cescon and colleagues are harnessing an innovative blood test for circulating tumour DNA (ctDNA) to identify which patients neratinib will work best for.
ctDNA is tiny pieces of a tumour's genetic material that can sometimes be found in a person's blood stream. These fragments are often present when all other signs of cancer are gone. And research shows that, when ctDNA is detectable after cancer treatment has been completed, it's likely that cancer will recur.
In Cescon's study, participants who've already had surgery for HER2+ breast cancer will get a ctDNA blood test. That test will be personalized to their tumour's own unique fingerprint, based on the tissue sample that was taken when they were first diagnosed with cancer. Patients whose blood shows signs of residual disease will have neratinib added to their standard treatment, and follow-up blood tests will be used to see how the experimental combination is working.
The trial was initiated at UHN at the end of 2022. Cescon and colleagues are screening patients in Toronto and working to set up sites in Ottawa and in other hospitals across Ontario.
"The idea here is to use ctDNA to specifically identify individuals for whom the standard of care treatment isn't enough," says Cescon. "We want to find who is likely to have their cancer recur and tackle that risk of recurrence in a personalized way with the goal of achieving cure."

Finding resistance for personalized treatment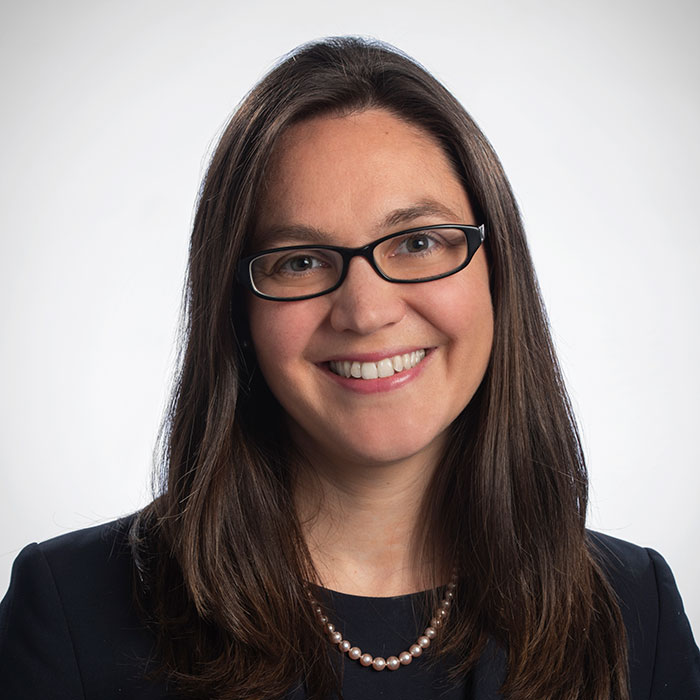 Dr. Stephanie Lheureux's OICR-funded CATA clinical trial makes use of a blood test for 'cell-free DNA' – which are fragments of DNA in the bloodstream that don't necessarily come from a tumour – to guide treatment at the time of recurrence.
In an earlier OICR-funded study, Lheureux and colleagues showed that you may use cell-free DNA to identify people for whom certain ovarian cancer treatments just won't work. Ovarian cancer will recur in about 70 per cent of patients. Even targeted treatments like PARP inhibitors aren't always effective. Working with OICR's Dr. Trevor Pugh, Lheureux and colleagues sequenced the genome of samples of cell-free DNA and were able to find some mechanisms that make people resistant to PARP inhibitors.
Now, Lheureux and colleagues are using that knowledge to guide real-time treatment decisions. Participants in their CATA-funded clinical trial will receive PARP inhibitors alongside another type of cancer drug called 'angiogenesis inhibitors.' At the same time, they'll have blood and tissue samples taken and tested for PARP inhibitor resistance.
People who don't have the mechanism of PARP inhibitor resistance will continue with the original two treatments with potentially an immunotherapy added. People whose test shows they are resistant will stop PARP inhibitors and instead get chemotherapy with immunotherapy added to their angiogenesis inhibitor. Blood tests will be used throughout to monitor the progress of their treatment.
"Our goal is to act on our knowledge about resistance to PARP inhibitors and use these findings to guide treatment early," says Lheureux, who is Clinician Investigator and Medical Oncologist Site Lead (Gynecology Oncology) at Princess Margaret Cancer Centre. "This trial is very innovative using real-time genomic data from tumour DNA and cell-free DNA to potential adapt treatment strategy."

Moving from tissue samples to 'liquid biopsies'
These kinds of specialized blood tests are often called 'liquid biopsies' because they can help detect and diagnose cancer like traditional biopsies but without having to surgically remove a piece of tissue. They're among the most exciting new developments in cancer because it's a much easier experience for patients to give blood than provide tissue samples. That means patients can be tested regularly for signs of cancer with minimal inconvenience.
ctDNA testing is also critical to a CATA-funded study led by Dr. Natasha Leighl that is investigating recurrence in lung cancer. Patients in her trial whose blood test suggests their lung cancer is likely to recur after surgery will receive a combination of chemotherapy and immunotherapy. Then ctDNA blood tests will help monitor their progress over time.
These potentially practice-changing clinical trials using cutting-edge biomarkers are exactly what OICR hand in mind when it created the CATA awards. Part of OICR's Clinical Translation Pathway, the awards are aimed at bringing new cancer diagnostics and therapies to patients through clinical trials and making sure they are effective.
"There are so many exciting innovations coming from Ontario researchers that can revolutionize how cancer is detected, diagnosed and treated," says Dr. Teresa Petrocelli, OICR's Director of Clinical Translation. "OICR is committed to bringing these discoveries to the patients who need them, and we are proud to support researchers who share our commitment."
More than five years after her breast cancer diagnosis, Isenberg says that one of the biggest reasons she's still here today is that her cancer was detected early.
She is grateful for all the people, tools and treatments that contributed to her positive outcome with cancer. That's why she decided to give back as a patient partner in cancer research – to give all people with cancer the same hope she was given.
"When a patient hears the word cancer, we hear 'death sentence'," Isenberg says. "To have more options to help save lives, or even to prolong lives in a quality way, is critically important."