Dr. Lincoln Stein
Head, Adaptive Oncology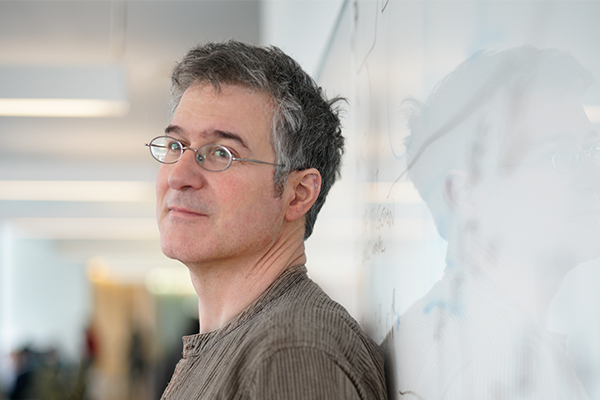 Dr. Lincoln Stein focuses on using network and pathway-based analysis to identify common mechanisms in multiple cancer types and to devise prognostic and predictive signatures to aid in patient management. In addition, his group works on problems relating to the genome structure and function of the nematode Caenorhabditis elegans, a model organism that has yielded many insights into cancer.
Current affiliations
Head, Adaptive Oncology, OICR
Chair of the International Cancer Genome Consortium Executive Committee, International Scientific Steering Committee and Data Coordination and Management Committee
Member of the Pan Cancer Analysis of Whole Genomes (PCAWG) Steering Committee
Member of the ICGCmed Scientific Planning Committee Data Coordination and Management Committee
Professor, Department of Molecular Genomics, University of Toronto
Professor, Cold Spring Harbor, New York
Select publications
See Dr. Stein's recent publications on PubMed or on Google Scholar.
Tools
Awards
Dr. Stein was named one of the World's Most Influential Scientific Minds by Thompson Reuters in 2014 and a Fellow of the International Society of Computational Biology (ISCB) in 2016.
Previous experience and education
Interim Scientific Director, OICR
Program Director, Informatics and Bio-computing, OICR
Associate Professor, Cold Spring Harbor, New York
Director Information Systems, CuraGen Corporation
Instructor, Harvard Medical School, Dept. of Pathology, Brigham & Women's Hospital
Director, Informatics Core, MIT Genome Center, Whitehead Institute for Biomedical Research, MIT
MD, Harvard Medical School
Residency, Anatomic Pathology, Brigham & Women's Hospital
PhD, Cell Biology, Harvard University
Related links
Contact
Dr. Lincoln Stein
lincoln.stein@oicr.on.ca