People with lived experience of cancer are bringing crucial insights to studies aimed at making a clinical impact.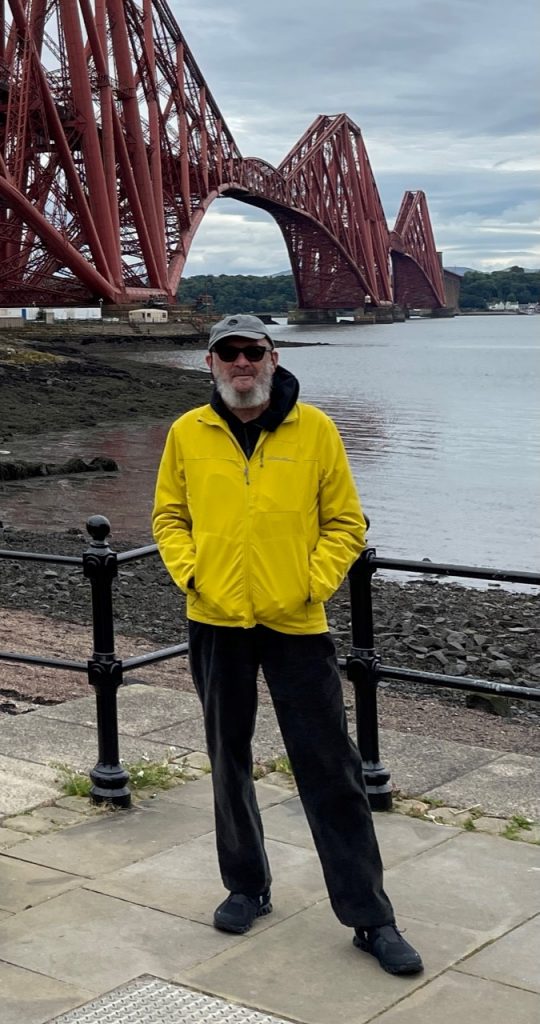 The early days after Gary Davis's leukemia diagnosis were all a blur.
The retired Ottawa resident learned he had acute promyelocytic leukemia — an aggressive form of acute myeloid leukemia (AML) — in 2017 after a sudden onset of severe symptoms. Almost immediately, he was admitted to the leukemia ward at The Ottawa Hospital.
With a severe cough, constant nosebleeds and extreme pain throughout his body, Davis says that participating in research would have been the last thing on his mind.
"If you'd ask me under those circumstances to be part of a research study, I probably would have told you to go away," Davis says.
Those early days after an AML diagnosis can be extremely difficult for patients and their families, but they are also crucial to a new study that seeks to develop and validate a biomarker to predict how AML patients will respond to treatment. The study, led by Dr. Mitchell Sabloff of The Ottawa Hospital and funded through the OICR Clinical Translation Program, involves analyzing bone marrow samples from people with AML before and after they undergo treatment, making it essential to recruit patients during those early days after diagnosis.
Now cancer-free, Davis is advising researchers on how to navigate those difficult conversations with AML patients, as one of three patient partners on Dr. Sabloff's study.
"I'm not a science person, but I have perspective that many researchers don't have," Davis says. "I've been in that hospital bed, and I know what it's like for patients who have just found out they have AML."
Davis and his fellow patient partners meet regularly with Dr. Sabloff and other researchers and have helped shape the study's consent forms and other recruitment materials. Their contributions are helping researchers see their study from a patient's perspective and build more effective and compassionate recruitment processes.
"I advised them that their approach with patients needs to be gentle and respectful of the situation," he explains. "People need to know that they are serving a purpose, and not just serving your purpose."
Insights like these from people with lived experience of cancer are critical to conducting successful cancer research that engages participants responsibly and ultimately leads to better cancer care. OICR has long valued patient contributions to research and recently formalized its approach in a patient partnership plan.

"The partnerships OICR has built with patients is a critical part of who we are as an institute and have been tremendously rewarding for our researchers having strengthened our research programs," says Dr. Laszlo Radvanyi, OICR's President and Scientific Director. "The real-world insights of our patient partners and the unique expertise they bring to the table is invaluable and will support patient-centered solutions to finding the right therapies at the right time and treating cancer earlier and more effectively."
At least 21 patient partners are making active contributions to OICR-funded projects in all areas of the organization. Like Davis, many of them are involved in Clinical Translation research, where they are helping bring new cancer diagnostics and treatments to patients who need them.
John Conyngham knows first-hand the benefits of innovations in cancer treatment. He had successful radiation therapy for prostate cancer two years ago — "so far, so good," he says — and his treatment was much more precise and efficient than it would have in years past, thanks to recent therapeutic advancements.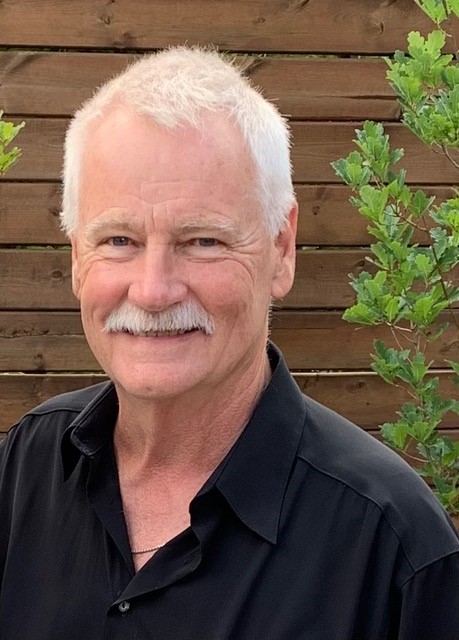 So when his radiation oncologist, Dr. Glenn Bauman of London Health Sciences Centre, asked him to be a patient partner in a clinical trial exploring the latest prostate imaging techniques, he was happy to take part.
"It's really important to have people with lived experience involved in these studies, especially when they go live with patients," Conyngham says.
Having experienced prostate cancer treatment, Conyngham was able to provide his perspective on whether certain aspects of the trial would be acceptable to prostate cancer patients, or whether researchers might be asking too much of them. Though Conyngham is modest about his contributions, his input has been so important to shaping the trial that he was included as an author in the protocol paper, which was published in Frontiers of Oncology in April.
The trial, which combines two of the latest imaging techniques (PSMA-PET and mpMRI) to guide high-dose radiation therapy, got started earlier this year. Conyngham says he is excited to see how it progresses.
"Hopefully this will lead to even better, more targeted radiation, and we see continued improvements in the future," he says.
Patients are contributing at all levels of OICR's work, from individual trials to broader research programs.
Carol Gordon is a member of OICR's Patient and Family Advisory Council (PFAC), which was formed in 2021 to guide the institute's patient partnership activities and shape its research priorities. She is also a patient partner for OICR's Window-of-Opportunity (WOO) Network, led by Drs. Angel Arnaout and Melanie Spears, which conducts clinical trials that explore the effectiveness and mechanisms of action of new therapeutics by focusing on the time between a patient's diagnosis and when their treatment begins.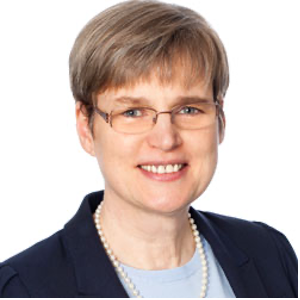 In her role as patient partner, Gordon provided input on proposed WOO trials and how they might be received by patients. Alongside other members of the WOO Network team, she also helped develop a patient brochure that explains the unique nature of WOO trials —which take place during the weeks when a patient waits for cancer surgery —in straightforward language.
Gordon presented to WOO Network researchers on the benefits of patient engagement and worked with the WOO team to recruit four patient partners to work on new WOO trials, who have gone on to shape their respective trials by raising important questions around supports for participants, equitable access and outcome measures. She and other PFAC members are also contributing to the Clinical Translation Program as part of its Progress Review Committee.
Gordon says her experience with OICR has been extremely positive. Researchers have genuinely welcomed her contributions, and she's proud to be part of leading-edge research. She says that when she was diagnosed with late-stage gynaecological cancer in 2013 and doctors didn't expect her to survive, innovative treatments helped her beat the odds.
At the same time, she says her experience with cancer was very challenging, and she hopes that her involvement in research can help make life better for cancer patients — those that participate in clinical trials and those that benefit from their findings.
"I hope that patients will have a better experience in the trials as a result of patient input on the design," says Gordon. "The thought that, thanks to research like this, maybe my children won't have the same horrible experience with cancer that I had, is really what drives me."

People with lived experience of cancer as a patient or caregiver are invited to get involved by signing up for OICR's patient community.