Our achievements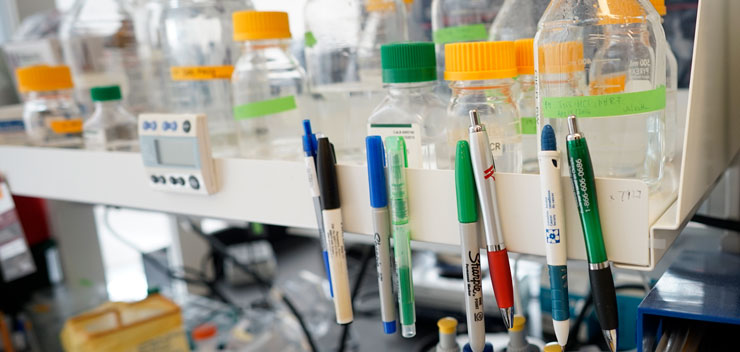 OICR is accelerating the translation of Ontario's world-class cancer research findings to the clinic. Our strategy focuses on our research having a global impact for patients, while maximizing the economic benefit of this work for the people of Ontario.
OICR is the second largest funder of cancer research in Ontario and across Canada. Since 2010, OICR's investment in cancer research has resulted in:

21,000+ Ontario patients recruited
to OICR-supported clinical trials

275+ researchers recruited to Ontario
4600+ academic publications

$860M in leveraged funding
26 new start up companies generating more than 400 jobs in Ontario
Collaborate
We collaborate with researchers across Ontario and beyond to mobilize the province's research strengths around key cancer priorities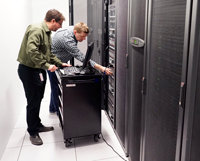 OICR's Computational Biology group has led the development of the largest international cancer genomic data sharing consortium, the ICGC. The ICGC has collected, analyzed and shared the genomes of nearly 25,000 patient tumours, enabled in large part by the tools and data portals created by OICR's in-house team. This database, which has been used by researchers from 700 institutions worldwide, helps provide the critical mass of information needed to develop better ways of diagnosing, treating and preventing cancer.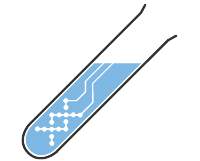 OICR's OCTANE project has brought next generation sequencing (NGS) technologies and tests to more than 2,700 cancer patients across Ontario, helping many of these patients match with current clinical trials. OCTANE has improved the infrastructure for NGS testing across five major Ontario cancer centres and continues to develop a province-wide repository of patient data and samples for future research.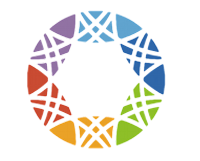 The Global Alliance for Genomics and Health (GA4GH), led in part by OICR, has mobilized more than 500 organizations worldwide to develop common standards and tools that enable responsible genomic data sharing within a human rights framework.GA4GH continues to accelerate progress in genomics research and human health.
Translate
We conduct and enable cutting-edge translational cancer research to bring discoveries to the clinic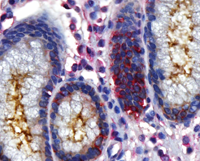 OICR's PanCuRx initiative has demonstrated that genome sequencing can help inform pancreatic cancer treatment decisions in a clinically relevant timeline, which was previously thought to be unfeasible due to the disease's high fatality rates and aggressive nature. The initiative has also delineated how pancreatic cancer evolves over time and furthered our understanding of the disease's subtypes, creating new opportunities for tailored treatment options.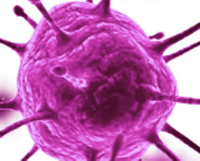 OICR's ORBiT program accelerated the advancement of viral immunotherapies and immuno-oncology research into clinical trials. With the support of FACIT, the program's assets attracted more than $150M for scale up and growth, creating more than 37 new jobs and three clinical trials in Ontario.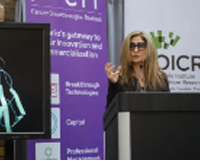 OICR and FACIT's WDR5 drug discovery project attracted a record-breaking $1 billion investment to advance a potential new therapy for leukemia into Ontario clinical trials. The investment also supports new Ontario jobs and will further research and development into similar therapies for other types of cancer.
Change Lives
We drive the adoption and commercialization of cancer innovations in Ontario for the benefit of patients and the Ontario economy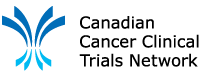 OICR's 3CTN network has reversed the decline in the number of patients participating in Canadian academic cancer clinical trials, boosting recruitment in 3CTN portfolio trials by more than 50 per cent. Since the Network's inception, 3CTN's efforts have brought the benefits of clinical trials to more than 12,000 Canadians.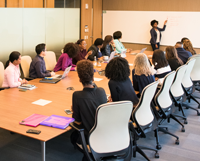 To help build the next generation of cancer researchers in Ontario, OICR has supported more than 250 post-graduate students across the province (FY2010/2011- FY 2018/2019). Over the last five years alone (FY2014/2015-FY2018/2019), OICR has supported more than 700 training events and activities with more than 47,000 attendees.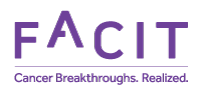 OICR's strategic partner FACIT, a commercialization engine for cancer innovations in Ontario, has attracted $750 million into Ontario cancer biotechnology commercialization. FACIT has anchored companies in Ontario so the province and its patients can capitalize on their investment in world-leading cancer research.
---
Learn more about our current news and achievements on OICR News or subscribe to our newsletter.
---