Diagnostic Development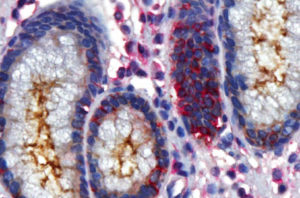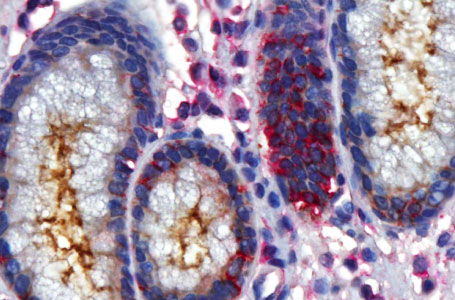 The Diagnostic Development Program is charged with the mission to initiate, disseminate and nurture expertise in the development of diagnostic assays and support its rapid implementation of precision medicine through personalized diagnosis and treatment. A key component of our mission is to extend support and expertise to the cancer research community through an active collaborative approach across Ontario and beyond.
Our program goals are:
To accelerate the development of discoveries into diagnostic assays;
To increase access to technologies and expertise for tissue-based cancer research and for diagnostic development;
To actively engage with a network of clinical, academic and commercial partners;
To train the next generation of molecular pathologists and clinician scientists.
Principal Investigator
Dr. John Bartlett, PhD FRCPath
Director, Diagnostic Development
Program expertise and capabilities
The Diagnostic Development Program is focused on the development and validation of objective clinical assays to improve therapeutic selection for early cancers. Alongside the program's core research deliverables, we support or have supported research in breast, prostate, ovarian, bladder and pancreatic cancers, amongst others. The program has over 100 publications with more than 150 collaborators and multiple presentations at the San Antonio Breast Cancer Symposia (2012-2016).
Projects
Evaluation of novel diagnostic approaches for early prostate cancer in partnership with Prostate Cancer Canada and Movember, funded by the PRONTO program and with researchers across Ontario including Queen's University (Queen's), Sunnybrook Health Sciences Centre (SHSC), University Health Network, London Health Sciences Centre, OICR and the Institute for Clinical Evaluative Sciences;
Development and validation of novel diagnostic assays for personalized medicine in early breast cancer in partnership with Canadian Cancer Trials Group, Ontario Clinical Oncology Group and SHSC;
Development of both manual "macro-dissection" and focused laser capture micro-dissection techniques to support genomics analysis for the PanCuRx Translational Research Initiative (see video);
Pilot of novel technologies both in the research and diagnostic space at six diagnostic sites to evaluate focused CNV/mutational analysis by targeted sequencing in partnership with researchers at OICR and Queen's/SHSC;
Development of strong collaborative links with OICR programs (Genomics, Informatics, Drug Discovery, Health Services Research and Imaging) and across Canada to provide access to a comprehensive pipeline of services for tissue-based cancer research.
Opportunities to collaborate
Collaborations on tissue-based research can benefit from the technology platforms currently available at Diagnostic Development.
Visit the OICR Collaborative Research Resources section for more information on how the Diagnostic Development Program can assist you.
The Diagnostic Development Program provides access to a dedicated laboratory suite for molecular biology and histopathology equipped with state-of-the-art instruments that include but are not limited to:
NanoString nCounter;
Roche Benchmark XT;
Zeiss Laser Capture Microscope;
BioView Imaging and Analysis automation;
NanoDrop One UV-Vis Spectrophotometer;
Beecher Tissue Micro-arrayer for TMA Construction;
Aperio AT2 Whole Slide Scanner;
Tissue Studio (Definiens);
Leica Bond, microtome, embedding machine;
Leica CM1850 Cryostat;
Leica DM6000;
LifeTech Veriti Thermocycler.
News
To find out more about what's happening in Diagnostic Development, visit OICR News.
Contact
William To
Program Manager
william.to@oicr.on.ca